The now-classic tagline of "Four mountains, two towns, and one unforgettable experience at the confluence of nature, culture, and recreation," Snowmass ski resort nestled deep in the Rocky Mountains of Colorado is a must-visit experience for any avid skier or snowboarder.
Originally opened in 1967 Snowmass ski resort has world-class heritage for being one of the greatest ski resorts on the planet. It hosts the winter X-Games every year and has easy access to Aspen Mountain, Aspen Highlands, Buttermilk, and the classic Snowmass to provide a variety of trails, parks, and bowls to accommodate any and all styles of skiing, riding, and skill levels.
Read on the find out everything you need to know before visiting Snowmass Resort and hitting the trails this Winter.
Where is Snowmass Ski Resort Located?
Located 183 miles from downtown Denver off highway I-70 west, Snowmass ski resort is easily accessible to anyone wanted to experience the magic that this legendary mountain has to offer. Due to the size of the resort, if you're not feeling up to the three to four-hour drive from downtown Denver, Snowmass has its own airport with multiple hour-long flights from Denver International Airport. This unbelievable access makes your next ski vacation only a short hopper flight away.
Mountain Stats at Snowmass:
While it might be hard to quantify all that Snowmass has to offer, here are some key facts to consider –
94 Trails (Subject to change based on Snow Conditions)
16 Lifts
3 Terrain parks, a superpipe and a mini pipe
Skiable area: 3,362 acres (13.61 km2)
Base Elevation: 8,104 ft (2,470 m)
Tallest Summit: 12,510 ft (3,810 m)
Longest Run: Longshot – 5.3 mi (8.5 km)
Lodging options at Snowmass Ski Resort:
Thanks to the incredible design of Snowmass, the mountain offers several ski-in ski-out condos and hotels directly at the base of the ski area making finding your lodging the easiest part of planning your own magical ski getaway. With a plethora of options to choose from, Snowmass has options for any kind of vacation. Here is a great list of places to consider.
Snowmass Mountain Chalet
Limelight Hotel
Viewline Resort Snowmass
Stonebridge Inn
World-Class Dining Options
There are few greater pleasures for the skiers and snowboarders of the world than diving into a warm, expertly crafted meal after a full day of sun, snow, and unforgettable lines. With Snowmass village hosting world-class dining options you'll never feel bored or disappointed with these amazing options. Here are some great options to get you started.
Ranger Station: Local Mircocraft Beer, Artisan Pub Food, and Live Music
Little Mammoth Steak House – High-End Steak house with Great Wine and Seafood Options
Venga Venga Cantina & Tequila Bar – Craft Mexican and Tequlia Bar
Is there night skiing?
Sadly, Snowmass does not offer any night skiing. The mountain operates from 9:00 AM – 4:00 PM with the lift ticket offices open from 8:15 am – 4:45 pm.
Rental Shops:
Snowmass ski resort has an impressive gear and rental shop to satisfy all skill levels and gear needs. Four Mountain Sports is the main rental company in Snowmass and has three of its nine locations in the Aspen/Snowmass area situated directly in the Snowmass Village. With care to use environmentally safe wax on their skis and snowboards, you can ride and ski easy knowing that you'll be able to keep the mountain looking the same as you left it. Four Mountain Sports has an easy cancel policy, early pickup, and free storage making the only difficult choice with your gear rental which color to choose.
When It's Time to Get Your Own Gear:
If you find yourself still getting rentals for your three-season in a row maybe it's time to pay a visit to the main shopping area in Snowmass Village. The village has everything you wanted and even a few things you didn't. There are more ski and board shops offering all types of used and new gear to fit any price range and skill level. Here are some honorable mentions
Snowmass Sports
Incline Ski & Board Shop
Surefoot
What to Know About Snowmass Ski Resort Trails
Snowmass might be a huge mountain but they have a trail for everyone. The 94 trails split over 3,362 acres are –
6% beginner
47% intermediate
17% advanced
30% expert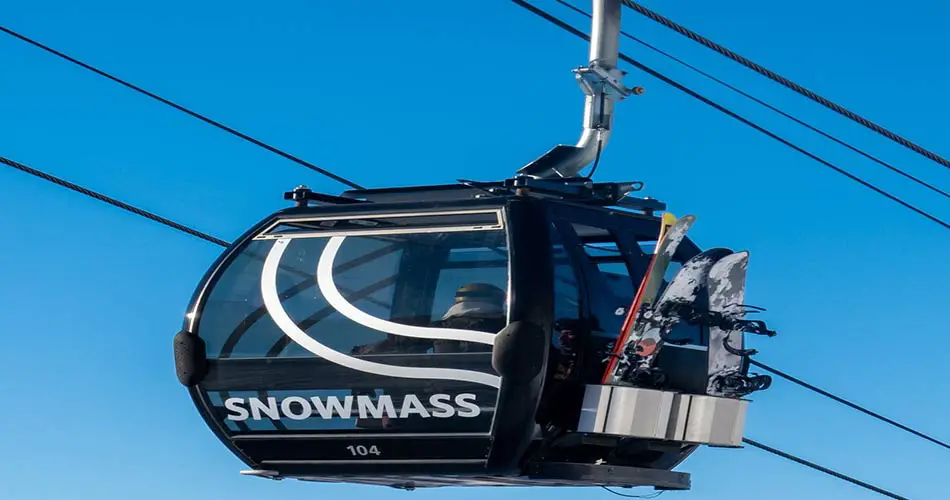 All those trails are serviced by the 17 lifts (2 gondolas, 7 high-speed quad chairs, 2 high-speed sixes,2 quad chairs,1 double chair,2 pull lifts).
Is there Cross-Country Skiing?
Yes! Snowmass ski resort offers 60 miles of cross-country ski trails that connect Aspen, Snowmass, and the small town of Basalt. The trails range from a short two-mile loop for beginners to a twenty-mile marathon for the stronger cross-country skiers.
Great Activities for the Non-Skiers
Given Snowmass's reputation for family-oriented trips, they boast amazing activities for the non-skiers in your family. They have the alpine roller coaster running year-round, tubbing, and a special party night called Ullr Nights. Ullr is the Norse god of snow and on select nights of the peak season, Snowmass hosts a family-friendly party to honor Ullr with a bonfire, music, fire dancers and amazing a la carte food.
Snowmaking Capabilities:
While Colorado is well known for its legendary Champagne Powder sometimes mother nature doesn't always want to cooperate with the needs of the skiing and riding community. While Snowmass's elevation does make their natural snowfall a reliable bet they do step in to make extra snow anytime the conditions are favorable starting after Halloween.
Snowmass Ski Resort Best Time to Go: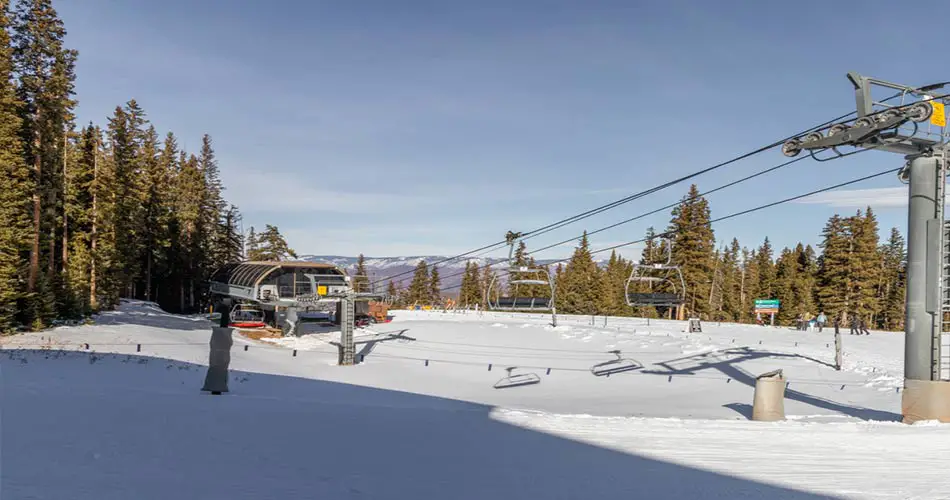 While the traditional Christmas to New years time is without fail the busiest times of the year, December to March is when Colorado and Snowmass ski resort receives the most amount of snow. It is also when there are the coldest temperatures to ensure the snow sticks around. On the other hand, winter X-Games runs at Snowmass from January 29th to the 31st. The event is host to amazing parties, the chance to watch the best skiers and snowboarders in the world compete, and amazing live music. X-Games is without a doubt one of the best times to visit Snowmass ski resort.
Closing Thoughts:
Snowmass is world-famous and for good reason. It suits all styles of skiers, snowboarders, shoppers, foodies, and families. People and celebrities from all around the world flock in mass to get a taste of what Snowmass Colorado has to offer. With easy total package bookings, ski-in ski-out accommodations you owe it to yourself to make the pilgrimage to Snowmass . Ski some of the best snow on the planet!
Let us know your favorite run at Snowmass in the comments below! We also want to know what other Ski resort in Colorado you plan to visit this year too!