Mount Shasta Ski Park first opened for the winter season of 1985 – 86, growing over the years into a premier California ski resort for beginner and intermediate skiers, as well as snowboarders. Its namesake mountain reaches a height of 14,162 feet and is located about six miles to the north of the ski area.
A predecessor, Mount Shasta Ski Bowl, opened in 1958, but closed two decades later after a history of financial difficulties. Now Mount Shasta Ski Park is a must visit for new skiers, boarders and advanced alike. Here's what you should know before heading out to Mt. Shasta.
Directions to Mount Shasta
Located in far northern California just over an hour south of the Oregon border, Mt. Shasta Ski Park is easy reached via I-5, and then a short 15-to-20-minute drive into the nearby mountains. Coming from the north or south, take interstate exit 736 (highway 89), which is just south of the City of Mt. Shasta.
Head east four miles, followed by a left onto Ski Park Highway. In fewer than five additional miles, you've arrived!
Here are some distances and estimated driving times to Mount Shasta Ski Park from various cities around the region.
Redding, CA – 70 miles/one hour, 15 minutes
Klamath Falls, OR – 92 miles/one hour, 40 minutes
Medford, OR – 99 miles/one hour, 50 minutes
Chico, CA – 145 miles/two hours, 30 minutes
Sacramento, CA – 228 miles/3 hours, 35 minutes
Is On-site Lodging Available at Mount Shasta?
While Mount Shasta Ski Park doesn't have lodging available at the slopes, there are several great options nearby. Here are some of our favorites:
The Inn at Mt. Shasta, in the heart of town
Best Western Plus – Tree House, just off I-5 and adjacent to town
Railroad Park Resort, Dunsmuir, cabins/RV park/25 minutes from the mountain on I-5, south of Mt. Shasta
Mount Shasta Resort, on the shores of Lake Siskiyou, complete 5-star resort with restaurant, offers 20% lodging discount by presenting lift ticket, just south of town, 20 minutes to the ski park
Mount Shasta's Mountain Stats
Summit elevation: 6,880 feet
Base elevation: 5,500 feet
Vertical rise: 1,380 feet
425 acres of skiable terrain
Lifts: 3 triple chairs + 2 moving carpets/Each lift carries 1,600-1,800 riders/hr.
Trails: 32
Longest run: 1.25 miles
Terrain ratings: 20% beginner, 55% intermediate, 25% advanced
Mt. Shasta Ski Park averages 275 inches of fresh white powder annually. The length of the ski season is determined by how much snow it receives each winter, but the resort generally guarantees passholders at least a 60-day season, and usually runs longer when Mother Nature cooperates.
Mount Shasta Ski Park's Expansion Plans
In April of 2022, Mount Shasta announced exciting plans for the addition of a 4th chair lift, and this time it will be a fixed quad. The Gray Butte Lift will be the longest lift at the ski area when completed, featuring 14 towers and a 9.5-minute ride to the top. An additional 88 acres of skiable terrain will be developed in conjunction with this lift
The Gray Butte Lift will begin at an elevation of 6,400 feet, which is 900 feet above the current base. With the new highest elevation being 7,500 feet, skiers and boarders will be able to head downhill from a point that is 620 feet higher than before.
There will be five new runs created, including one of just over three miles in length, making it by far the longest at Mount Shasta. All new runs will be rated in the intermediate skills category.
Check Out Mount Shasta Ski Park's Live Web Cams
Take-a-look at the current conditions before hitting the road with the Mount Shasta webcams.
Does Mount Shasta Have Night Skiing?
Fourteen trails here are lighted, so that you can enjoy some downhill fun after the sun goes down.
Season Passes at Mount Shasta
There's no shortage of pass options here. If you're considering a season pass, the best time to make your purchase is at the end of the previous season. Prices are set in April for Adults (18-64), Pups (youngsters 5-7), Juniors (8-12), Youth/Teens (13-17), Seniors (65-69), and the Senior Plus category (70-84).
The first price increase is effective May – July, the next August – October, and then again for the month of November. Starting in December, the rates for the remainder of the season are set in place. If you're a Golden Senior (85 & older) or your kid is considered a Tyke (up to age 4), skiing and boarding is always FREE.
Your age at the time of purchase determines the category eligibility. As mentioned earlier, Mount Shasta Ski Park guarantees at least a 60-day ski season. A credit for the following season of 1.67%, per day, is offered, should this length of season not be possible.
Season pass holders receive a 50% discount for hourly snow tubing, 20% off food purchases (excepting alcohol), and rentals, waxing and lessons, as well as a Mountain Retail Shop discount of 10% on all items in the store.
Last, but certainly not least, season pass holders are able to ski for up to 23 days total at sister ski areas primarily in the West. Included are Bluewood in Washington State, Mt. Ashland in Oregon, Diamond Peak in Nevada, and Snow Valley in southern California.
More Pass Options at Mount Shasta
Just because a season pass isn't for you, Mount Shasta doesn't leave you out in the cold. The 5-day Pass allows for five days of downhill fun anytime during the season. These can be five in a row, or scattered throughout the season, plus, there are NO BLACKOUT DATES!
If you're an avid skier but like to try out many different resorts, the Indy Pass gives you two days of lift tickets at more than 80 independent ski areas nationwide.
College students taking at least nine credits per semester are offered the College Pass with lower lift ticket prices. Contact Mount Shasta directly, complete the required form, and the ski park will contact you. Proof of attendance will be necessary.
Mount Shasta's Family Pass is good for two adults, plus any number of kids under the age of 18 in the same household. Call for rate details.
Season pass purchases should be made online, and physical passes will be mailed in November of each year.
Snowboard and Ski Rental at Mount Shasta
The Rental Shop at Mount Shasta offers rental packages for boarding and skiing. Boarding packages include boots and a snowboard, while ski packages come with boots, skis, and poles.
Helmets, which are highly recommended, are available for an additional charge.
Equipment rentals should be made online, in advance of your arrival date. The shop needs to know the skier or boarder birthdate, height, weight, shoe size and whether the participant expects to be cautious, moderate, or aggressive on the slopes.
Should you be bringing you own gear, while-you-wait tune-ups are available on Fridays and Saturdays. Occasionally, especially at peak times, there may be a wait to have your gear tuned, but the shop strives to turn things around as quickly as possible.
In-town Ski Shops Close to Mount Shasta
If you're arriving early enough to check out the local ski and boarding equipment stores in-town, Mount Shasta offers a three that can fill all your downhill needs. Clothing, goggles, helmets, skis, poles, boards, boots, and so on, are all available at the following spots:
You'll also find equipment available for rental and purchase at Mount Shasta Ski Park's rental shop.
Terrain Parks at Mount Shasta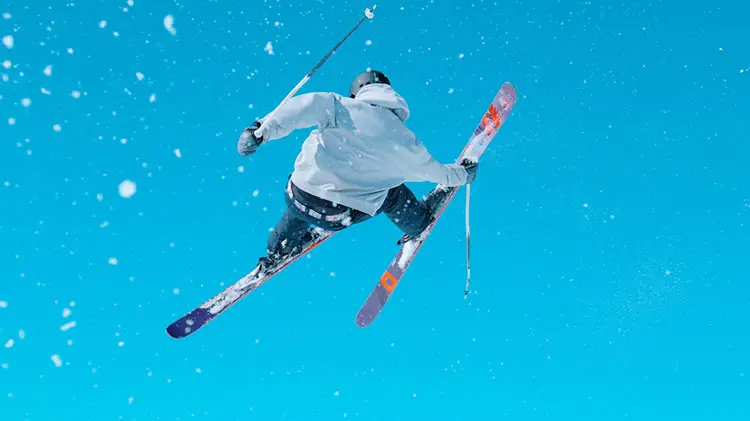 Mount Shasta Ski Park offers two highly regarded terrain parks. Silvertip Terrain Park is designed for beginner and intermediate riders who are completely new to the sport, and those who have some experience but aren't quite ready for the more difficult jibs, rails, and boxes. You'll find small rollers, urban-style jibs, as well as banked turns here.
Revolution Terrain Park is ideal for intermediate to more advanced riders that are seeking more thrills and diverse options. Located at the top of the Coyote Lift, Revolution offers a wall ride, staircase, numerous rails, and boxes.
The talented park staff changes the challenges on a weekly basis, so if you've been here before, you'll more than likely find new, exciting things to try out this time around.
Learn to Ski at Mount Shasta's Ski School
Private lessons are offered for kids as young as three years of age, as well as for juniors, teens, and of course, adults.
Regularly scheduled group lessons are available for skiers and boarders starting at age five, and high-level lessons are yours for the asking, if you are a seasoned downhill enthusiast who needs some additional instruction. Call Mount Shasta to inquire about lesson details and pricing.
Mount Shasta's Tubing Hill – Bring Out the Family
Skiers and snowboarders don't have a monopoly on fun at Mount Shasta. The ski park's tubing hill is a popular spot for youngsters and their families, as well as teens spending a day here with friends.
Slide down the 300-foot-long side-by-side lanes and ride the carpet lift back to the starting point. Tubes are provided (no personal tubes allowed), and sessions generally run for two-hour increments.
The minimum age for riders is five, and youngsters riding alone must be able to carry their own tubes.
What's There to Eat at Mount Shasta?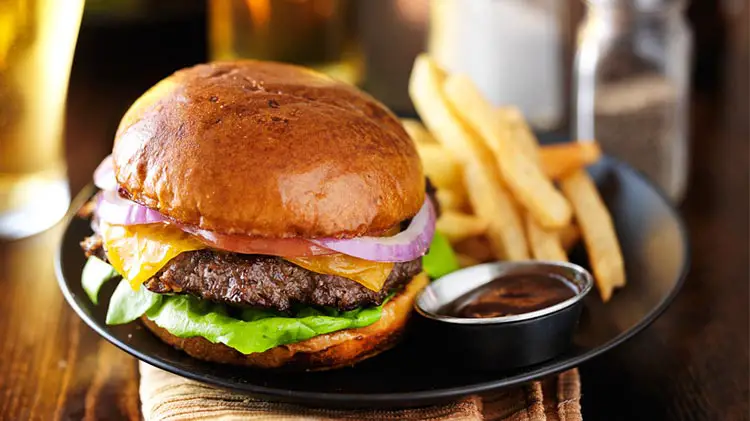 The food gurus have you covered for however long you plan to be here. Various dining facilities are open from 7:30 a.m. (lifts usually open at 9 a.m.), serving breakfast, lunch, snacks, and your choice of beverages all day long.
Popular options include the Mud Creek Café for coffee, other hot drinks, donuts and breakfast burritos; BC's Pizza in the Upper Lodge; Black Diamond Grill at the top of Douglas Butte, featuring beer, steak sandwiches, burgers, and full bar; and Ray's Place Bar & Lounge for some apres ski relaxation with friends and family.
Final Thoughts
Without a doubt, Mount Shasta Ski Park is well worth the drive for the day, or an extended visit. Geared toward attracting beginner and intermediate skiers and boarders, this isn't one of those fancy-schmancy ski resorts that'll have you ooing and aahing, but it more than fits the bill for a fantastic getaway.
This is the perfect place for avoiding massive crowds (though it does get plenty busy during peak weekends and holidays), endless traffic, and long waits for the lifts, picking up rental gear, and food.
Mount Shasta is sure to please experienced downhillers, terrain park enthusiasts, newbies, groups of friends, as well as families. And its proximity to I-5, free parking, and short walks to the main lodge, will give you more time on the mountain than you'd typically get at the mega-ski resorts.