Sooner or later you are going to want to wash your snowboard jacket. If not from the sweat then the dirt and grime of the lifts and lodges make you wash your jacket. So how exactly do you wash a snowboarding jacket? It is much simpler than you think and we'll cover that below.
Read on to find out the best way to wash your snowboard jacket.
3 Tips to Wash a Snowboard Jacket
1) Read Your Tag
Stop! Before doing anything with your snowboarding jacket, read the washing instructions tag. You'll find the most useful information on how to wash your snowboarding jacket there. It may say to use warm water and air dry or it may even say to hand wash only. Start with the tag before just throwing your jacket into the washing machine like any other piece of clothing. Right off the bat you can prevent a multi-hundred dollar mistake of messing up your snowboard jacket.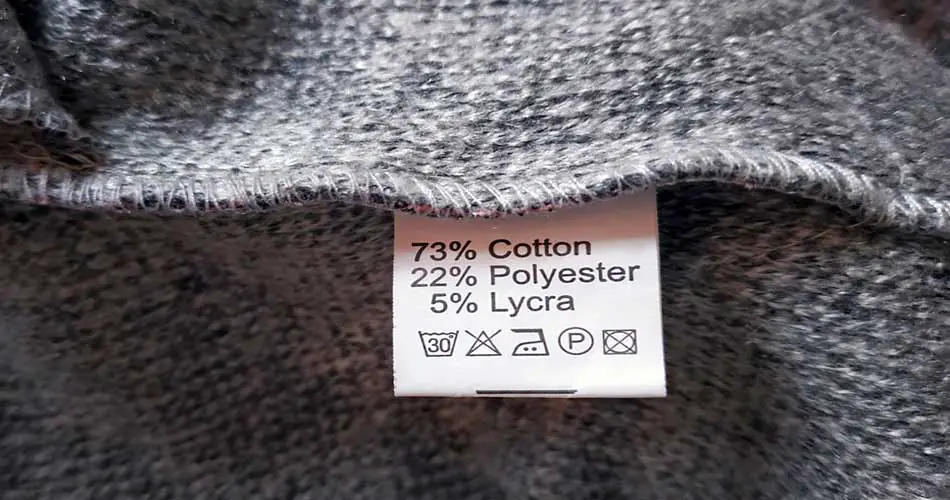 2) Use a Mild Detergent
Once you figure out how you should be washing your snowboard jacket, you'll want to pick a detergent. Something light and mild should do just fine. Stay away from heavier stuff like oxyclean or bleach unless you have a specific reason. Most likely these should never be used when washing a snowboard jacket.
3) Check Your Snowboard Jacket Pockets
You'd think it is common sense before washing a snowboard jacket until you forget those inner pockets. Unless you want to be washing your snowboard jacket with an old lift ticket or snack bar then be sure to make sure all your pockets are empty. It will save you a headache and possibly having to rewash your jacket in the end.
Steps to Wash a Snowboard Jacket
Step 1. Before doing anything, read the tag on the snowboard jacket and check the manufacturer's instructions.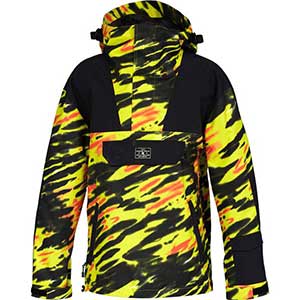 Step 2. Empty out your washing machine so the only thing you are washing is your snowboard jacket. Set the machine from a delicate wash if possible and a medium to large load. Generally, a warm water setting is fine.
Step 3. Add you mild detergent as the machine is filling up.
Pro Tip: If you haven't already done so, check the pockets of your snowboard jacket. For down snowboard jackets, you can add a few tennis balls to the washing machine.
Step 4. Put in your jacket and let it run it's cycle.
How to Dry a Snowboard Jacket
Typically we wouldn't recommend using a drying machine on a snowboard jacket unless that is manufactured recommended. Instead, we stick to hand drying. It takes a while longer but prevents shrinkage with the various materials.
Pro Tip: You can also stuff some newspaper in the sleeves to dry out the jacket a bit quicker.
How Often to Wash a Snowboard Jacket
A good rule of thumb is to wash your snowboard jacket once for every five days on the slopes. Think of it as a pair of blue jeans which can go quite a few wears inbetween washes.
It is important though to let your jacket dry out inbetween wearing it, even if it hasn't been washed. You shouldn't head back out on the mountain in a wet jacket and not properly drying your snowboard jacket can lead to a musty smell.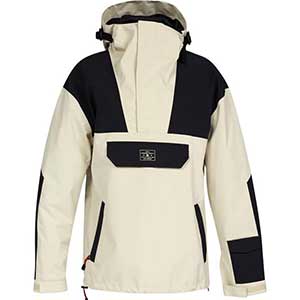 The other time you should look to wash a snowboard jacket is at the end of the season. Once the snowboarding season is finished, give your jacket one final wash before handing it up for the season. It will put you in a good spot for when you take it out in the following year.
Bonus Tip: How to Wash a Snowboard Jacket at a Ski Resort
Typically if one of the people from our team was going to head to a ski resort, we'd always tell them to take atleast two snowboard jackets or ski jackets if they ski. Essentially so they could have one washed while wearing the other. At most high end resorts, you can call the front desk and let them know you have some laundry but be sure to let them know you don't want your snowboard jacket machine dried.
Final Things to Consider
Take a few precautions before washing your snowboard jacket. Knowing how to wash a snowboard jacket properly will prevent some costly mistakes. The two big takeaways are to read the manufacturer's tag and to check your jacket pockets before putting it in the wash.
If you take those steps and don't overwash your snowboard jacket then you'll have a fresh jacket for the slopes!