If you don't live in Rhode Island, you probably never thought of the state having a ski area but then there is Yawgoo Valley Ski Area, surprise! Even a lot of people in the state don't know Yawgoo Valley exists. Now the secret is out to everyone who didn't know. It's not a massive mountain but if you want to hit the hill and get in some runs close to home, Yawgoo Valley is a great option.
Read to find out everything you need to know before visiting Yawgoo Valley Ski Area this year.
Where is Yawgoo Valley Ski Area?
Yawgoo Valley Ski Area is located in the town of Exeter, Rhode Island. It's not too far from Providence and Newport, making it an excellent spot for ski enthusiasts to take their families skiing during the winter. Providence is only 30 minutes north and Newport is 20 minutes east. Boston is also less than an hour and a half.
For local residents that don't want to leave Rhode Island, Yawgoo is your only choice and a good one at that.
Read More: Want to Ski in Massachusetts? Here is a Great Resort Close By…
Yawgoo Valley Stats
Yawgoo Valley is the only ski area in RI. Some of Yawgoo stats include –
12 Trails & 2 Learning Areas
4 Lifts
36 Skiable acres
100% Snowmaking
Longest beginner trail is 2,200 feet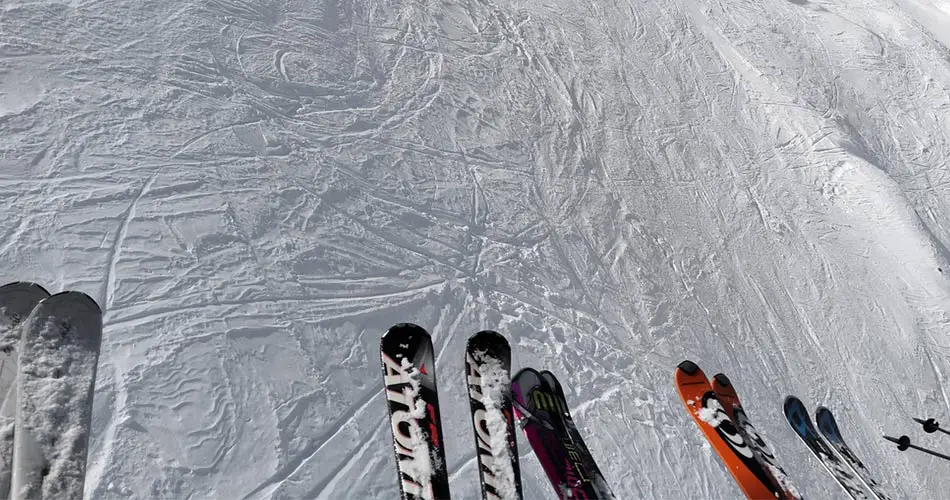 Yawgoo Valley Ski Area Lodging
Yawgoo Valley isn't somewhere that most people are coming for a winter getaway. While it is a great local ski hill. There is better mountains within one to two hours north in Massachusetts. If you are determined to lodge near Yawgoo Valley, you can find plenty of change hotels in Providence or Newport.
Does Yawgoo Valley Ski Area Have Night Skiing?
Yawgoo Valley Ski Area Resort has night skiing all week and on the weekends until 8 p.m. That is definitely one of the benefits for living nearby or being local. It is always a great feeling to have a hill with night skiing nearby.
Read More: Want A Resort With More Night Skiing Trails? Check Out This One
The Best Time to Go to The Ski Area
The best time to go to Yawgoo Valley Ski Area is mid-week. Catch that Monday evening session and the trails will be all yours.
Does Yawgoo Have a Ski Shop?
Yawgoo Valley Pro Shop has a little bit of everything. They have base layers, gloves, helmets and goggles, just to name a few things they carry. Also you can lease equipment for a full season through the shop if you don't want to buy your own equipment or are just starting out in the sport. For less than $300 you can rent gear from November to April and use it at any resort. Not a bad deal if you are unsure if you love the sport yet.
Is Yawgoo Valley Ski Area Resort Good for Beginners?
Yes, Yawgoo Valley is a great place for beginners to start. There is a novice area which is designed specifically for kids and inexperienced skiers.
The area has trails that are perfect for the novice skier or snowboarder who wants to enjoy their time on the mountain in an unintimidating way. The resort also offers lessons through its winter sports school in order to introduce new people to skiing and snowboarding safely.
Read More: Want to Go to Bigger Beginner Ski Area in Massachusetts? This Is A Good One.
Does Yawgoo Valley Ski Area Resort Blow Their Own Snow?
100% of the trails at Yawgoo Valley have snowmaking. The staff does a great job pumping out the powder as soon as it gets cold enough. Often by late November or early December, the resort is opening. Yawgoo Valley tries to stay open through mid-March as long as the weather permits them to blow snow.
How Many Trails Does Yawgoo Have?
There are 12 trails at the ski area, the Novice learning area, and Lower Hubs Folly learning area. For people who have never seen snow before or are locals, this is a great place to start.
Read More: Want to Go to A Larger Ski Area in Massachusetts?
Snow Tubing at Yawgoo
One of the most popular activities at Yawgoo Valley is their winter snow tubing. It is great if you don't want to learn skiing, snowboarding or just want an easy activity. The snow tubing does attract a lot of people on the nights and weekends. There are seven separate lanes and a lift to get you back to the top of the hill.
What Goes on At Yawgoo Valley in the Summer?
Yawgoo Valley opens up the water park in the summer. They have two awesome slides, a splash pool, and a swimming pool. On top of that, you can grab a quick bite to eat at Ryder's Tiki Bar.
So when does the water park open? Typical it will open up from July 1 through Labor Day weekend.
Final Thoughts on Yawgoo Valley Ski Area
For the only ski area in Rhode Island, Yawgoo Valley brings the community together in the winter and the summer. Sure, it's not a huge mountain but the hill provides a ton of fun for the local skiers and boarders. The trails will still put a smile on any adult or kid's face.
For even more excitement, an annual trip to their tubing park is often the case for many families! You can't beat having Yawgoo Valley near you in the winter.