Where can you ski and snowboard 31 trails for a $10 lift ticket? Whaleback Mountain may be one of the only mountains left. Whaleback looks to make skiing and snowboarding accessible to everyone by keeping down the cost and providing great trails.
Read on to find out everything you should know before visiting Whaleback Mountain Ski.
Where is Whaleback Mountain Ski Area?
Whaleback Mountain Ski Area Resort is located in Enfield, New Hampshire. The ski area is is almost an hour north of Concord. It is 10 minutes from Lebanon and 30 minutes from Claremont. Boston, Massachusetts is 2 hours and 15 minutes south of the ski area.
Whaleback Mountain Ski Area has a homey ski area feel, even if you drive in from afar to visit.
Whaleback Mountain Ski Area Stats
Whaleback has a variety of challenging terrain with quite a few black and double black diamonds. Some of stats include –
31 Trails
4 Lifts
700 feet of vertical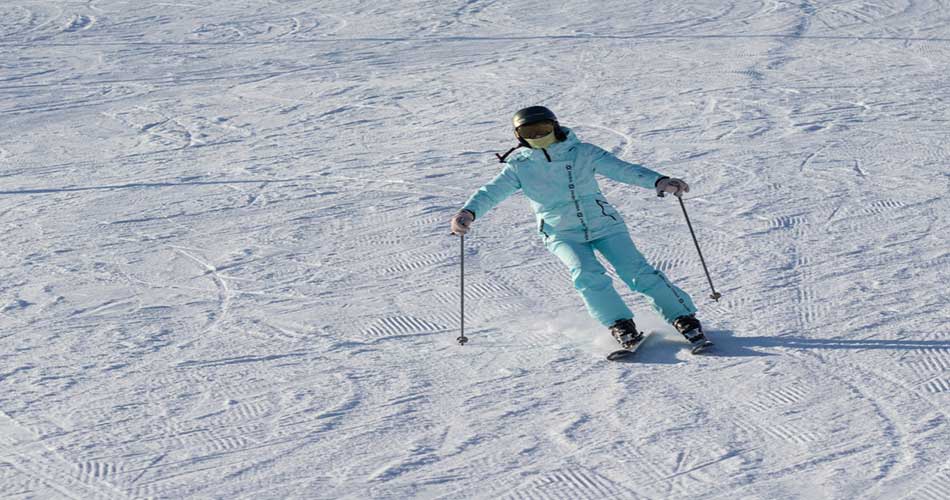 Whaleback Mountain Lodging
Whaleback Mountain isn't the first place many people think of when looking for a ski area in New Hampshire but that is there loss. There is a lot that the mountain has to offer.
If you are looking to go up on a weekend getaway than you'll find the nearest lodging to Whaleback ski area less than 10 minutes away in Lebanon. There is a Hilton Garden Inn, Courtyard by Marriott and a Holiday Inn Express. While they aren't cabins, they are reliable, close and inexpensive places to stay near the mountain.
Pro Tip: If you want a Winter cabin experience, Vacation Rental by Owner or Airbnb are two options to check for private rentals near Whaleback Mountain in New Hampshire.
Does Whaleback Mountain Ski Area Resort Have Night Skiing?
Whaleback Mountain offers night time riding Tuesday through Fridays until 7 p.m. Remember, Thursday nights are Whaleback Mountain's race league and kids nights are on Fridays.
The Best Time to Go to the Mountain
The best time to go to Whaleback Ski Area is Tuesdays and Wednesdays. The mountain is open from 2-7 p.m. and you can really get in some wide open runs.
Is Whaleback Mountain Good for Beginners?
Whaleback Mountain is a good mountain for beginners because their whole focus is about community. They look to get the youth out on the mountain and teach them a life time activity.
With their after school programs at Whaleback and friendly staff, every year they convert new skiers and boarders.
Does Whaleback Ski Area Resort Blow Their Own Snow?
Most of Whaleback has snowmaking. The staff does a great job pumping out the powder as soon as it gets cold enough. Once the base is set in on the mountain, it isn't long after that the resort starts opening trails.
Does the Mountain Have a Ski Shop?
Whaleback has affordable rental prices to go along with their lift tickets. They don't have a full retail ski shop so it is best to look online if you want gear before going. If you are new to skiing or snowboarding and want to rent or rent and have a lesson, they have you covered.
How Many Trails Does The Ski Area Have?
There are 31 trails and unmarked tree skiing to explore. 12 of the 31 trails are lit for night skiing. Want to get some speed, try Jonah's Revenge . For something a lot more technical, try the Kraken.
Terrain Parks: Must Knows
The closest thing you will find to freestyle terrain at Whaleback Mountain is the glades. Whaleback is more of a community friendly resort, a place of teaching and encouraging individuals to get out on the mountain.
Is There Summer Mountain Biking at the Mountain?
There are two trails at Whaleback but neither are lift serviced. You can use the climbing trail which starts at the base of Lower Ivory Run. Its not a big downhill park but enough to get in a weekend fix of mountain biking over the Summer.
Final Thoughts on Whaleback Mountain Ski Area Resort
For a friendly, community engaging and exciting mountain, you don't need to look further than Whaleback Mtn in Enfield. It is a great sight to see all the new kids out learning and growing on the trails. It really sets a standard for other family friendly ski areas.
If you are a local or out of towner, make this year the year where you try out Whaleback . For all the regulars, let us know in the comments below, your favorite trails!