Missouri, another state not known for its mountains. Surprisingly there are still options for skiing and snowboarding through. Hidden Valley Ski Resort is one of the most popular ski resorts just outside St. Louis, in Wildwood, Missouri. It is a Vail managed resort that has been giving the people of St. Louis a Winter activity for years. If you haven't visited then maybe this year the year you should go!
Read on to discover why you should visit Hidden Valley Ski Resort and why it is a great place for beginners to learn skiing or snowboarding.
Some of the highlights and stats of Hidden Valley Ski Resort include – 
Largest ski resort in Missouri
17 trails
320 feet of vertical
2 terrain parks
100% snowmaking
Night skiing on select trails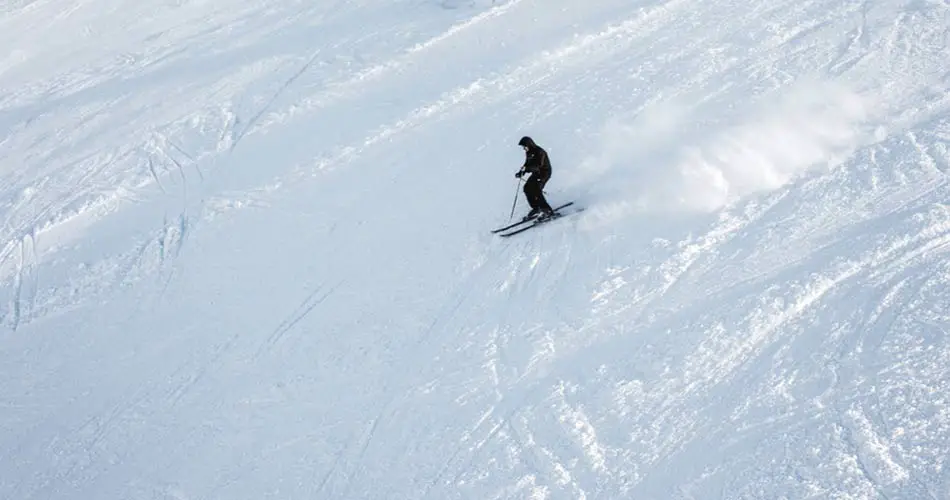 Hidden Valley Ski Resort is located in Wildwood, Missouri. The resort is really in between Eureka and Wildwood so it is often confused that Hidden Valley is in Eureka, MO.  Most people know Eureka for Six Flags St. Louis but if you like skiing and snowboarding then Hidden Valley is better than an amusement park anyday. Here are some areas that are in driving distance to the resort.
St. Louis, MO – 35 minutes, 30 miles
Indianapolis, IN – 4 hours, 270 miles
Nashville, TN – 5 hours, 340 miles
Louisville, KY – 4 hours and 20 minutes, 290 miles
Kansas City, MO – 3 hours and 40 minutes, 240 miles
Chicago, IL – 5 hours, 325 miles
Need Hidden Valley Ski Resort Directions? Map it from your place here.
If you are debating driving to a ski resort in Missouri, then head to the largest, Hidden Valley.
Hidden Valley Ski Resort is a Vail managed ski resort. This means you can use tools like the vail EpicMix app and track your on mountain location. There isn't a lot of skiing and snowboardin options in Missouri so Hidden Valley isn't really hidden. In fact, it is pretty popular.
There is no lodging at Hidden Valley but there are some nice hotels close by. The two best options for hotels are  either driving into Wildwood (12 minutes) or back to St. Louis (35 minutes). 
The Wildwood hotel is a great option near by. It is a bit upscale but not over the top. THey even offer free daily breakfast. Back in St. Louis is a Holiday Inn, as well as a Residence Inn & Courtyard by Marriott. If you are going to stay in the Marriott, you may as well just stay closer at the Wildwood hotel.
If you want to head down to Eureka (8 minutes), there is also a Holiday Inn. It is pretty popular with the Six Flags tourists when it is open.
Hidden Valley lights up their mountain at night and have extensive night skiing. It is just one of the reasons to stay close to the resort. You'll be able to take advantage of the trails at night.
100% of the trails have snowmaking capabilities. The Winter escape to Hidden Valley wouldn't be complete without fresh powder and that is something they pride themselves on at Hidden Valley
The resort is a great place for beginners to learn skiing or snowboarding near St. Louis. Just a few lessons can help anyone explore the sports. From there once you master Hidden Valley, you'll feel confident to head further west and try bigger resorts. With that being said, Hidden Valley is a great place to start learning as a beginner!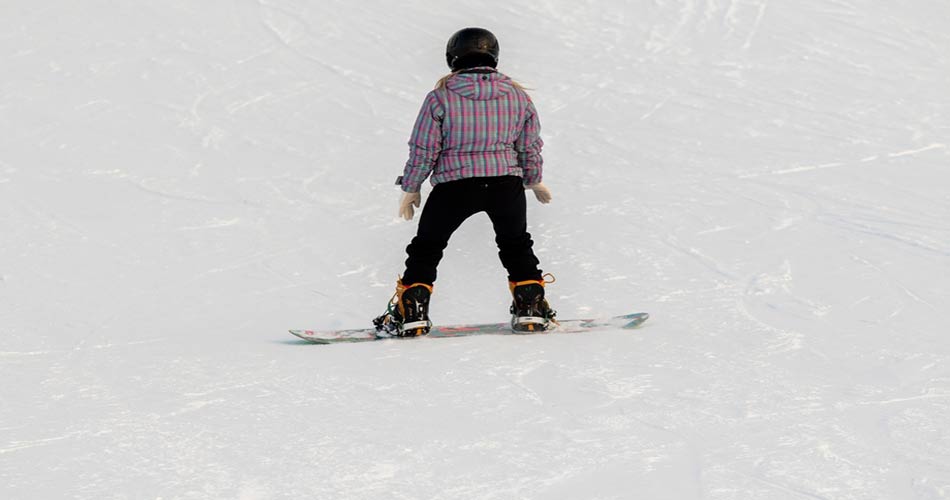 The best time to visit Hidden Valley Ski Resort is during the night skiing. You'll get less crowded trails, especially when compared to the weekend crowd.  Another good time to visit is mid January when all trails are opened up.
Does The Resort Have a Ski Shop?
The retail shop at Hidden Valley not only has branded gear but also premium brands. Let something at home? No problem. THey have Bolle, Giro, Smith and more at the retail shop.
For new gear, kits and boards though, you should consider getting it before getting to the resort. They aren't there to help you pick out a whole new set of skis.
Do you ride Badlands or Outlaw park? Those are your two options. Badlands is the beginner's playground and a great place to learn new tricks. 
Outlaw terrain park at Hidden Valley steps it up a notch. Larger jumps, rails, jibs and a lot of flowy features mix it up in the park.  While Hidden Valley might not have super long trails for the all mountain riders, freestyle riders can really settle in at the park.
The 17 trails at Hidden Valley Resort are spread over 65 skiable acres. If you have been to bigger resorts, this will feel small but thats ok. It is still great skiing and snowboarding. Especially being so close to St. Louis. 
Hidden Valley makes for a nice one day visit to the trails. It is also very easy for beginners to get to and learn to ski or snowboard. Lastly even though there isn't tons of trails, the terrain parks have quite a few features to keep people busy.
So what does the Summer have to offer at Hidden Valley Resort? Good thing you asked because it's not like they close down. THey are open for both zip lining and hiking trails.  The zip lines are a really fun way to explore Hidden Valley in the Summer. It is definitely worth a visit back to check it out.
Final Thoughts:
Is Hidden Valley Resort the largest resort in the west? No, not by a long shot. It is the biggest in Missouri though. The resort is family oriented, a great place to learn and if you don't want to ski or snowboard, they even have snowtubing.
Take the family out or head out with friends. If you haven't already been, it is time to discover Hidden Valley and their trails.