Ski carrier straps are essential for keeping your skis safe while you're transporting them. They keep the skis from swinging around and the potential face smack. Even though ski carrier straps are great, is it something you need? Let me tell you about ski carrier straps and also why I feel there is a better solution.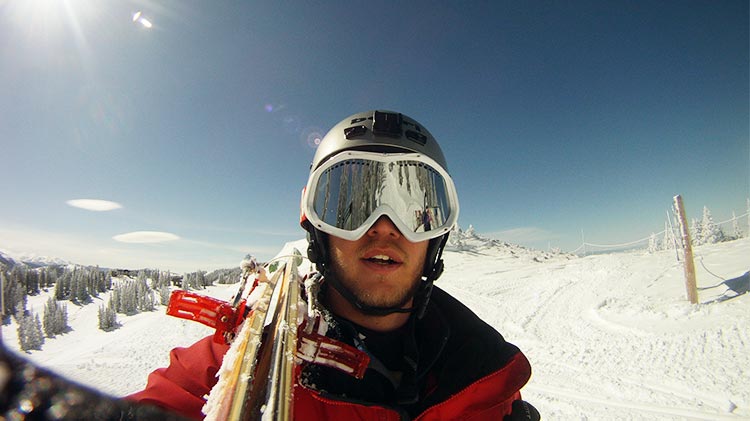 Should You Use Ski Carrier Straps?
Ski carrier straps are a great way to help carry skis. They make it easier and faster to get your skis from the car to the lift. You can also use ski carrier straps when you don't have a backpack.
Personally, I've never been a big fan of ski carrier straps but I get it. They're an alternative to carrying your skis in your hands. Plus the straps basically compact down to nothing. Do I think they would be nice to have in a ticket line? Most likely. If you want to buy a pair using the link, be my guest but I may get a small commission that I'll use to eventually get myself a new pair of goggles.
How to Use Skier Carrier Straps
When skiing, it is important to have a way to carry your skis unless you just want to muscle them from the car to the slopes. Ski carrier straps are a great way to do this.
Ski carrier straps can be attached to the back of your jacket or pants so they don't smack you along with the help of a strap over the shoulder. They can also be carried by hand if needed.
The over-shoulder sling is the most popular approach to ski carrier straps but the hand carry is a close second. If I was going to hand carry skis, I wouldn't even buy a ski carrier strap.
Is a Backpack Easier To Use To Carry Skis?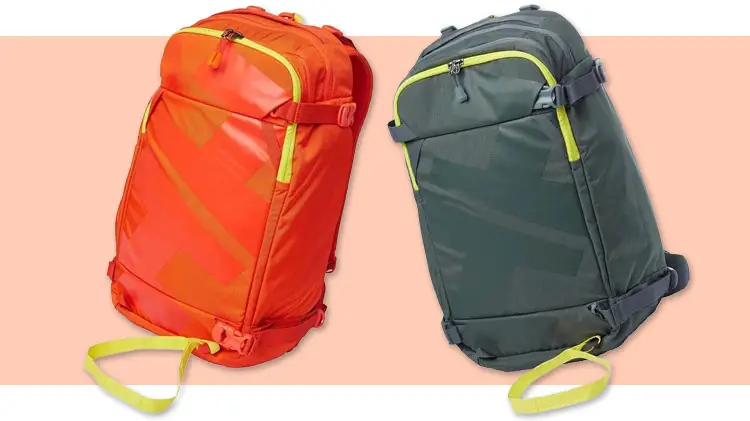 A backpack is a preferred way to carry skis, in my opinion. With a backpack, you can carry your skis and then pack in other stuff like trail snacks as needed. Ski carrier straps can't store your wallet, car keys and cell but a backpack will always do the trick.
Now you are probably seeing why I mentioned there is a better solution than ski carrier straps. You can even get a backpack with a hydration pack in it. We've compared quite a few of those too.
Do People Still Use Ski Carrier Straps?
Many skiers and snowboarders don't use ski carrier straps anymore, opting instead to either carry their skis by hand or use backpacks. However, ski carrier straps are still used by a small minority of users.
You'll see more backpacks being used than ever. 10 years ago, sure, ski carrier straps were all the rage. Now when people plan for a long day on the slopes, they usually just go with a backpack and it makes sense.
Read More:
Are Heated Ski Gloves Worth It? Find Out
How Do You Know if Your Skis Need to be Waxed [Visual Hints]
Why Are Ski Carrier Straps Used?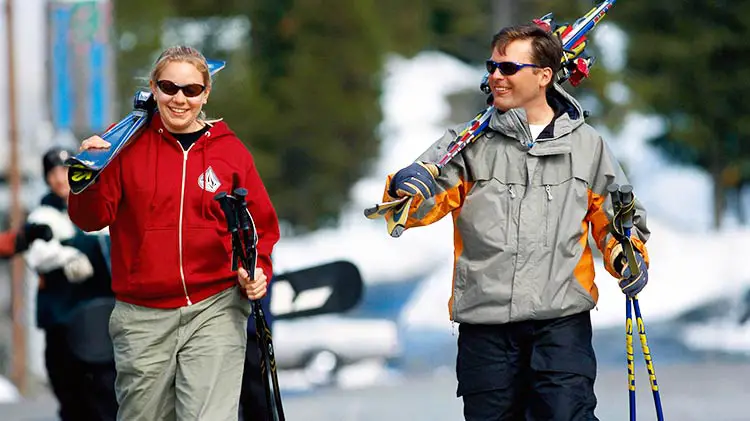 Ski straps are often used to prevent skis from hitting each other as they are being transported. Carrying long distances is easier with ski straps but even easier with a backpack. Both make skis lighter and can help to carry them easier.
If your resort has the common parking situation where they make you park out in the boondocks then I get it. Carrying skis is a serious bummer on the day. Especially back to the car after a long day of skiing.
What If You Don't Have Ski Carrier Straps?
If you don't have ski carrier straps, you will have to either carry your skis by hand or use a backpack. Before making the decision whether or not to use a ski carrier strap, consider how far you walk. No offense but some of you don't ski enough which makes it worth getting ski carrier straps.
We all know that person that has all the gear but gets in just a few trips to the slopes a year. If that is you, just use your hands.
Do I Use Ski Carrier Straps?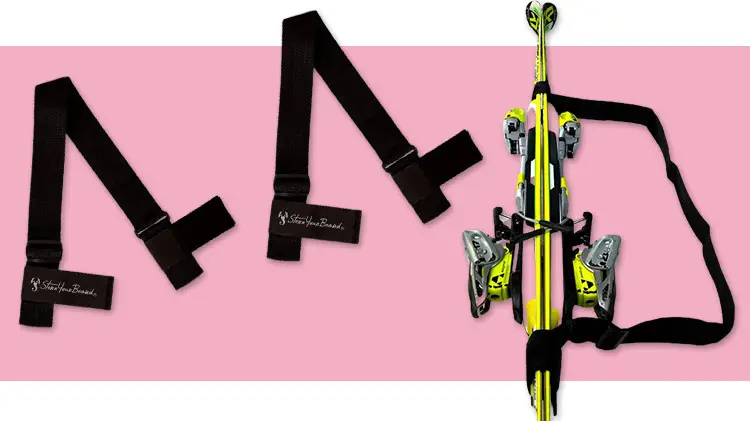 Drumroll. I don't. By now, you probably could expect that I use a backpack to carry my skis and store gear. Ski carrier straps never have had the appeal to me when I need to carry other stuff on the trails for the day.
I could see ski carrier straps being smart in a family situation where the dad wears a backpack and the rest of the family has their ski carrying straps. Then on the slopes, you could put all the straps into the backpack. Other than that, I addressed it but don't see the need for ski carrier straps. Get a backpack instead.
Ski Carrier Straps: Final Thoughts
Skip ski carrier straps and go for a backpack instead. Not only are backpacks more comfortable, but they also provide more space for all of your gear. If you're worried about weight, don't be: most backpacks weigh less than 5 pounds.
Go with a solid backpack for skiing and you'll never consider ski carrier straps again.