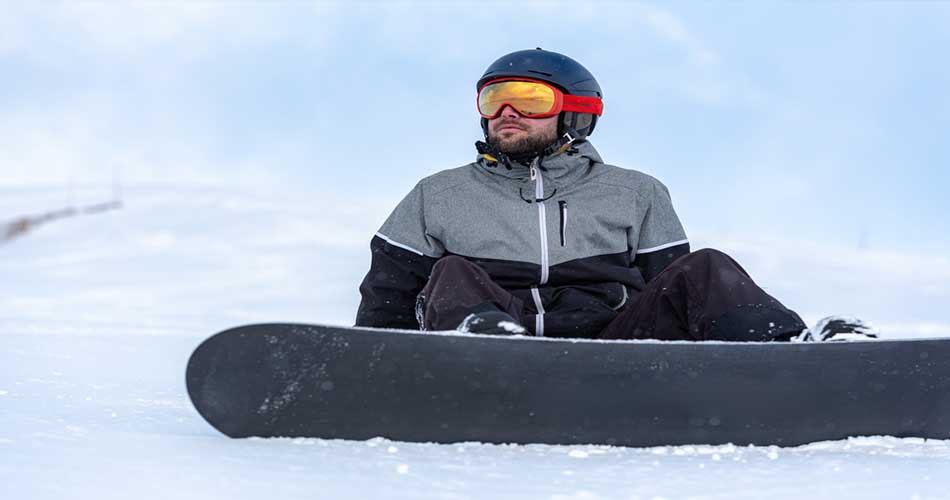 Pine Knob Ski Resort is the second highest peak in southern Michigan. You barely have to go outside of the city of Detroit to get to the ski resort. With night skiing 7 days a week, you will have more than enough time during the season to get up to Pine Knob.
Read on to see why Pine Knob Ski Resort makes for a good ski and snowboard destination in Michigan.
Highlights of Pine Knob Ski Resort
Let's talk about the stats. Here are some stats on Pine Knob Ski and Snowboard Resort  that should peak your interest.
17 trails
5 chair lifts , 3 carpets and 5 rope tows
300 feet of vertical
1,300 ft top elevation
Night skiing
Where is Pine Knob?
Pine Knob Ski Resort is located in  Village of Clarkston, Michigan. It sits just outside of Detroit. 40 minutes to be exact.  A lot of Michigan's other most populated areas are near the slopes, here are some driving distances – 
Lansing, MI – 1 hour and 20 minutes, 81 miles
Ann Arbor, MI – 1 hour, 53 miles
Dearborn, MI – 40 minutes, 44 miles
Toldeo, OH – 1 hour and 30 minutes, 98 miles
Cleveland, OH – 3 hours and 15 minutes, 208 miles
Need Pine Knob Ski Resort Directions? Map it from your place here.
What is Pine Knob Ski Resort?
Pine Knob Ski Resort is one of the local resorts nearby Detroit and Dearborn. They focus on getting out the community between their trails and the instructors are always welcoming beginners into the sports.
If there is one thing Pine Knob looks to do, it is making skiing and snowboarding unintimidating so that anyone can try it! 
Pine Knob Ski Resort Lodging
Pine Knob is generally a day trip or nighttime skiing area. With 17 trails, you will get to your favorites and probably ride them again. That being said, some people do need lodging near Pine Knob. There is no lodging directly at Pine Knob but it is really close by.  A easy hotel to stay in for the night is only 5 minutes away from Pine Knob, the Comfort Inn and Suites.
You are probably familiar with Comfort Inns. Overall, it is nice and balances the amenities with the cost.
Night Skiing at Pine Knob Ski Resort
Pine Knob has night skiing 7 days a week.  The resort is open till 10 pm on every day except Sunday, which is till 9 pm.
The Best Time to Visit The Resort
The night sessions are a great time to get out to Pine Knob. A lot of people have already gone home so the trails and lifts are often not overcrowded. If you can head out after work on a Monday or Tuesday, it is one of the best times to ride. Otherwise taking a day off work or classes is one of the best times too.
Terrain Parks
There are three terrain parks to ride at Pine Knob. Each has it's own features and skill levels. If you are looking to step up your park game this year then consider taking a lesson with the ski and snowboard school. They off specific lessons for freestyle riding. Here are the three parks at Pine Knob.
The parks can get busy on the weekends or even nights, unlike the trails so be sure to look before hitting your jumps and features.
Is Pine Knob Ski Resort Good for Beginners?
Pine Knob is a great ski resort for beginners since it isn't too big to where it would intimidate a beginner.
Pine Knob is a good resort for beginners in southern Michigan. Beginners don't need to travel north to the bigger resorts when they have Pine Knob just in their backyard. The ski resort isn't too big to where it would intimidate a beginner. The staff is friendly and the resort has great lessons, along with rentals. 
The Trails – What to Know
Some of the best trails at Pine Knob are off of the chair lift 5. Beginners will certainly have to work their way up as it only services intermediate and advanced runs. Here are some of the notable runs at Pine Knob to check out, organized by skill level.
Beginner
Intermediate
Advanced
Before you go, we always recommend checking the Pine Knob live cam to get a view of the snow conditions and the slopes. You can find the Pine Knob live cam here. 
For the expert riders, Pine Knob even has one, double black diamond. The Wall is not for the faint of heart! You better be experienced to ride that trail.
Final Thoughts:
Want to learn to ski or snowboard? Maybe you just want a fun night or day on the slopes. Pine Knob has all of that for you. They are a perfect place to check out this winter by yourself, with friends or family.
Dust off your gear from last year, wax it up and sharpen those edges so we can see you out on the trails!
Explore More Michigan Ski Resorts