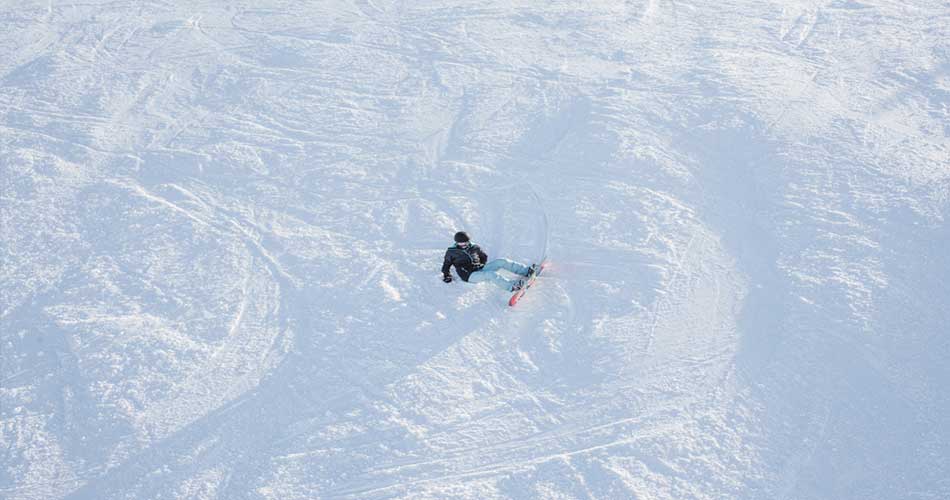 Pats Peak has been around since the 60's and has been grooming trails ever since. If you are in the Boston area than you probably know that the Peak is only an hour and a half north in New Hampshire. Their 28 trails make for a great day or night of skiing and snowboarding, everyday of the week.
Read more to plan your visit to Pats Peak this year and find out what you should know before you go!
Highlights of Pats Peak Ski Area in NH
Pats Peak is one of the better night skiing ski areas in NH. Some of the highlights include –
28 Trails
11 Lifts 
Night Skiing
770 feet of vertical
Longest trail: 1.5 miles (Breeze)
Where is Pats Peak?
Pats Peak Ski Area is located in Henniker, New Hampshire. The ski area is 20 minutes west of Concord, New Hampshire. Boston, Massachusetts is an hour and a half south. Portland, Maine is 2 hours east of Pats Peak. Albany, NY is almost 3 hours west of the resort.
Pats Peak is 100% worth the drive if you want to get in night skiing on your trip.
Pats Peak Lodging
If you are looking for Pats Peak lodging, you'll quickly find out there is none at the ski area. Instead your best bet is 20 minutes east back in Concord, New Hampshire. We are sure you are familiar with the brands but there is a Hampton Inn, Best Western and Comfort Inn, all in Concord. It is a simple drive from Pats Peak to the lodging.
To stay a bit closer, you can also check out vacation rentals by owner and see if you can snag a cabin by the ski area.
Key Takeaway: The best option when trying to find a hotel near pats peak is going to be in Concord, NH.
Does Pats Peak Ski Area Have Night Skiing?
 Pats Peak Ski Area is one of the best in New England for night skiing. 100% of the main mountain is open for night skiing and yes, this includes some of their hardest terrain. Single and double blacks stay open late into the night. Did we also mention that the lifts are easier to get on during the night session? Less people equals more fun at night.
The Best Time to Go to Pats Peak Ski Area
The best time to go to Pats Peak is at night. Weekdays are open till 9 p.m. and Fridays and Saturday till 10. Take advantage of those hours when people head home for dinner or leave the slopes. You can be riding trails all to yourself.
Does Pats Peak Ski Area Have a Ski Shop?
Visit the Finish Line at Pats Peak if you need a tune or are looking for some new gear. The Finish Line is also the place to visit if you want to hit the slopes with some demo gear too. You can ride 3 pairs of skis on one demo.
 The shop also has a great selection of googles, apparel and replica trail signs. Grab a souvenir to remember your day out on the trails at Pats Peak.
Pro Tip: You can pick up your gear between 3 p.m. and 4:30 p.m. the day before you hit the slopes. If you are staying near by and have drove in, it is super helpful to know!
Is Pats Peak Ski Area Good for Beginners?
Pats Peak Ski Area doesn't just have lessons like all the other resorts but something that they have and most resorts don't have is beginner trails lit at night. Having the beginner area lit at night means your don't have to stop learning till late. Pats Peak is great for beginners because they can get in more practice than most other resorts.
First we'd recommend a beginner takes a lesson at Pats Peak. They have hundreds of instructors that help with lessons. Pats Peak lessons are available for all ages and ability. Want to improve your riding but already know how to ride? Try an advanced lesson on the Peak.
Does Pats Peak Ski Area Blow Their Own Snow?
100% of Pats Peak has snowmaking. Between the snowmaking and night skiing, it really sets Pats Peak apart from smaller ski areas. They are set up to have great season after season since they can blow snow on all their trails.
The Trails at Pats Peak Ski Area – What to Know
There are 28 trails at Pats Peak Ski Area, 2 terrain parks and 11 lifts. The overall difficulty of Pats Peak Ski Area is advanced. There is some really great trails in the advanced to expert range and they are even open at night. With that being said there are 13 beginner trails so it is an awesome mountain for skiers and snowboarders of all ski levels.
Terrain Parks at Pats Peak
Turbulence and Microburst parks are the two parks at Pats Peak. Which should you ride? Well, Microburst is the best one to go to if you are a beginner skier or boarder.
Alternatively turbulence is the has the larger features which change during the season. Check back often at Pats because the park crew is always switching something around in Turbulence.
Is There Summer Mountain Biking at Pats Peak?
Pats Peak isn't technically a downhill park but they do have an annual mountain bike festival at Pats. It is just one of the many Pats Peak events over the year. During the mountain bike festival, Pats gets the lifts running and you can hit their trails. If you are into mountain biking, take advantage of the festival. This event at Pats Peak is the only time during the year you can ride downhill there.
Final Thoughts on Pats Peak Ski Area
Pats Peak Ski Area in Henniker, New Hampshire is one mountain you need to be aware of if you like difficult trails and night skiing. They have both! While Pats surely isn't the biggest mountain in New Hampshire, what they lack in size, they make up for with the 100% snowmaking on their trails and night skiing. 
Let us know in the comments below if you think Pats has some of the best night skiing in New Hampshire, we sure do!
Explore More New Hampshire Ski Resorts