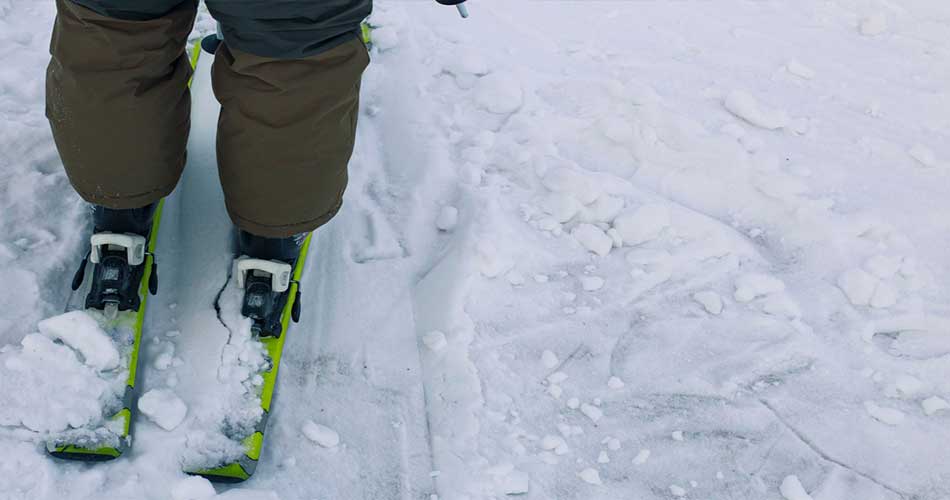 Mt. Brighton ski resort is known as the gateway to epic. Part of the reason Mt. Brighton ski resort is called this is because of its accessibility to Detroit, Michigan which turns many first-time skiers or snowboarders into ski bums that move out west for a season or forever. After being purchased by Vail resorts in 2015 over 10 million dollars of improvements have transformed the resort into one of the best the Midwest has to offer.
Originally opening in 1960 with nothing but a single J-bar tow rope, this local Brighton, Michigan ski hill is a piece of history to the Midwest skiing and snowboarding community. Crowds of people come to test the waters so to speak, and to marvel, at the level and quality of man-made snow, the Mt. Brighton snowmaking team can achieve.
Read on to find out everything you need to know to start planning your trip.
Where is Mt. Brighton Ski Resort Located?
Mt. Brighton Ski resort is located in Brighton, Michigan, only 45 minutes or roughly 48 miles east of Detroit by car. Sitting just off I-96 east, it is easily accessible to almost anyone in the southern Michigan area.
Mountain Stats at Mt. Brighton Ski Resort:
Mt. Brighton ski resort is on the smaller side, however, this means that exploring the resort and getting down every trail can be a breeze. For the newer or first-time skiers or snowboarders, it means you can perfect your turns and new skills quickly. No more waiting in line at the lift forever, or missing the turn and running down an expert-only trail by mistake.
Here is the breakdown of all the trails at Mt. Brighton:
24 trails
12 lifts
Two Terrain Parks
Skiable Area: 130 Acres (0.52 Km2)
Base Elevation: 1,100 Feet (335 Meters)
Tallest Summit: 1,330 Feet (405 Meters)
Longest Run: 528 Feet (161 Meters)
Lodging Options
Because of Mt. Brighton's location in proximity to both the town of Brighton, Detroit, and Ann Arbor the options for hotels and other forms of lodging are only limited by your budget and imagination. However, if you want to stay as close as possible to the slopes, staying in Brighton would be the simplest choice. In Brighton, you can find several hotels all within 20 minutes of the slopes.
Here are some honorable mentions to get you started:
Candlewood Suites Brighton
Hampton Inn By Hilton
The Homewood Suites By Hilton
A Deeper Dive Into The Trails at Mt. Brighton Ski Resort:
Mt. Brighton prides itself on being the resort for first-time skiers and snowboarders. Its trails highly reflect this goal. There will be mostly beginner and advanced runs filled with first-time skiers. Most of the mountain was manmade to better fit families and beginners.
"If it's not your first time skiing or snowboarding you might find yourself slightly bored with the levels on the front side of the resort."
If it's not your first time skiing or snowboarding you might find yourself slightly bored with the levels on the front side of the resort. On the backside of Mt. Brighton, you will find more advanced trails but be warned Mt. Brighton's vertical drop is only 230 feet so all trails will be short.
Here's the breakdown:
130 Acres are split into 24 trails
30% Are Beginner
40% Are Intermediate
30% Are Advanced
Is There Night-Skiing?
Due to the size of Mt. Brighton Ski Resort, the entire mountain and every single trail is lit up to enjoy skiing and snowboarding all day and night during the winter. While the hours are always subject to change due to snow and weather conditions, Mt. Brighton ski resort's operating hours are generally as follows.
Saturday: 9am – 9pm
Sunday: 9am – 7pm
Monday – Friday: 1pm – 9pm
Best Time to Go:
Mt. Brighton is an urban ski hill. People from the southeastern region of Michigan flock to the resort all season long. Crowds will generally be large on weekends and the holidays will be especially packed. The temperatures will be the best during Mid-January for snowmaking and nature snowfall, so between Mid-January and President's day would be one of the best times to go.
What Kind of Rental and Gear Shops Does Mt. Brighton Ski Resort Have?
Mt. Brighton aims to be a one-shop stop for any new skier or snowboarder. This goal extends to both their rental and retail options. The resort has its own rental shop with full packages or piecemeal options. If you are looking to buy your own gear, head over to the Chairlift Ski Shop to find your new pair of skis, goggles, helmet, or anything else you might need.
Does Mt. Brighton Ski Resort Make Their Own Snow?
Mt. Brighton ski resort would not be possible without their snow guns. Their snowmaking system covers 100% of the resort and their system ensures that, once the season starts, and the weather holds, the resort is covered in snow from opening day to close.
Is There Cross-Country Skiing?
There is Nordic skiing in the Brighton area, however, there are no official Nordic skiing trails at the Mt. Brighton resort. However, you can head over to the Huron Meadows Metropark only 5.6 miles away to ski over 15 miles of trails.
Activities for Non-Skier and Snowboarders:
Mt. Brighton ski hill is aimed solely at skiers and snowboarders, so finding other options for non-skiers or snowboarders at the ski hill will be challenging. Thankfully, in the surrounding area of Brighton, Michigan, you can find loads of other winter activities. The Kensington Metropark hosts amazing sledding hills for kids and adults, sleigh rides, ice fishing, and ice skating for everyone to enjoy.
Final Thoughts:
With short, easy trails, an unbeatable location for anyone living in southeastern Michigan, and constant snowmaking, Mt. Brighton ski resort is the perfect place to discover your newfound love of snow. Whether you're a first-time skier or snowboarder, or you're just looking to brush up on your skills before you head out west, Mt. Brighton ski resort is one of the perfect Midwest resorts.
Did you first learn to ski or snowboard at Mt. Brighton? Let us know in the comments below!
Explore More Michigan Ski Resorts