Mount Sunapee Resort has the largest vertical in southern New Hampshire. They also have the trails to complement that status! 67 trails and less than two hours from Boston. It is simple to come up from the south and check out Mount Sunapee Ski Resort. Also, it is a Vail resort which means the trails, resort and grooming is all in top shape.
Read more to discover all Mount Sunapee has to offer and what you should know before you go.
Highlights of Mount Sunapee Resort in NH
Mount Sunapee is a New Hampshire state park! Some of the highlights include –
67 Trails
8 Lifts
4 Terrain Park
1,510 feet of vertical
Longest trail: 2 miles
Where is Mount Sunapee?
Mount Sunapee Resort is located in Newbury, New Hampshire. The ski area is 40 minutes north of Concord, New Hampshire. Boston, Massachusetts is an hour and 45 minutes south. Portland, Maine is a bit further at 2 hours and 15 minutes east of Mount Sunapee.
Being the largest vertical in southern New Hampshire, the resort gets some visitors. We'll let you know the best time to go, below.
Read More: Interested in the White Mountains? Try this Resort.
Mount Sunapee Lodging
Mount Sunapee has hotels and bed & breakfasts close by. Sunapee Lake Lodge is one of the most popular resorts because it is less than 2 minutes form the slopes. It can book up a bit in advance but they do have 55 rooms.
A popular bed & breakfast is the Blue Goose Inn. It is also less than a mile to the resorts. It is certainly less crowded than the Sunapee Lake Lodge and the Blue Goose has a great breakfast each morning to fuel you for the slopes.
Key Takeaway: Mount Sunapee has multiple places to stay that are less than a mile away. It is so easy to make a weekend mountain trip.
Does Mount Sunapee Resort Have Night Skiing?
Mount Sunapee Resort doesn't have night skiing. There are other resorts near by with night skiing but Mount Sunapee isn't one of them.
Read More: Want a Resort Close by With Night Skiing? This One is a Must Ride
The Best Time to Go to Mount Sunapee
If no crowds is something you like than the best time to go to Sunapee is midweek. Dodge the weekend crowds by going to Sunapee during the weekdays. You'll thank yourself, not only for getting off work but especially when it is simple to get on the lifts.
Does Sunapee Have a Ski Shop?
Just inside Spruce and Sunapee Lodges, you'll find Mountain Outfitters. If you need some new gear, they have it. They also have some great deals over the Winter. Stop in to check out their Helly Hansen, Burton, Spyder products and more. Mountain Outfitters is a great place to get something memorable from Mount Sunapee.
The rental shop is separate from the retail shop and is slopeside at the base of the mountain. You can book rentals online before heading to the resort and it is totally something that you should look into.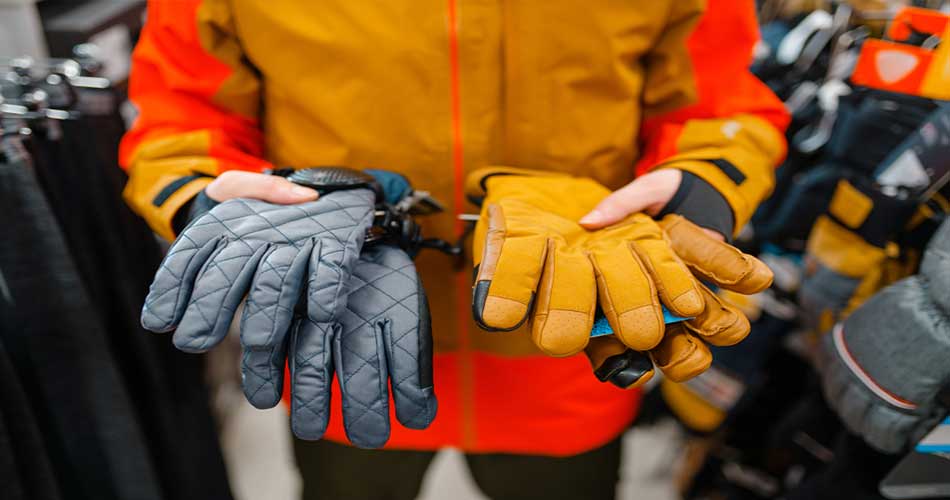 Pro Tip: You can pick up your gear between 3 p.m. and 4:30 p.m. the day before you hit the slopes. If you are staying near by and have drove in, it is super helpful to know!
Is Mount Sunapee Resort Good for Beginners?
Mount Sunapee Resort doesn't just have lessons like all the other resorts but they have a full area dedicated to beginner skiers and snowboarders. South Peak Learning Area is designed just for beginners. You'll quickly learn the beginner quad and be coming down Smooth Sailin' in no time.
Read More: Want to Go to Another Great Beginner Ski Area?
Does Sunapee Blow Their Own Snow?
97% of Mount Sunapee has snowmaking. The weather never poses a problem as long as it is cold enough. No snow for a week? No problem, Sunapee will blow it and keep the trails riding great.
The Trails at Mount Sunapee – What to Know
There are 67 trails at the ski resort, 4 terrain parks and 8 lifts. The overall difficulty of Mount Sunapee is a moderate. There is space for beginners to learn but also trails for experts to explore too.
Terrain Parks at Mount Sunapee
4 terrain parks make up park of the mountain at Sunapee. Is that enough for you? Calypso and South Park have the smaller features for beginners. Both are located on South Peak. Move up to Eastside Skier and Boarder-cross for some intermediate features.
The real adrenaline junkies only need to focus on Six O' Three Park. It is the place to find all the big boots and kickers at Mount Sunapee.
Read More: Want to Go to a Bigger Mountain? It Might be a Further Drive but Here You Go!
Is There Summer Mountain Biking at Mount Sunapee?
When you put the snowboard or skis away, start preparing your downhill bike for Summer. Mount Sunapee stays open with full lift serviced mountain bike trails. There is almost 5 miles of single track trails as well as a pump track at the bottom of the mountain.
Final Thoughts on Mount Sunapee
Mount Sunapee Resort is most likely one of the best choices if you are driving up anywhere south of New Hampshire. The largest vertical in southern New Hampshire makes it a great place to visit. That and being a vail managed resort, you just know the quality is there.
We might not see you in the beginner area but we hope to see you out on the trails this Winter at Mount Sunapee.
Explore More New hampshire Ski Resorts