Hidden Valley Ski Resort is a nice smaller sized resort to get in some runs this winter. They look to cater to the entire family with skiing, snowboarding, tubing, massages and dining. It is close to Seven Springs but there might be the opportunity to skip some of the crowds if going to Hidden Valley Ski Resort.
Read on to learn everything you need to know before visiting Hidden Valley Resort in Hidden Valley, Pennsylvania!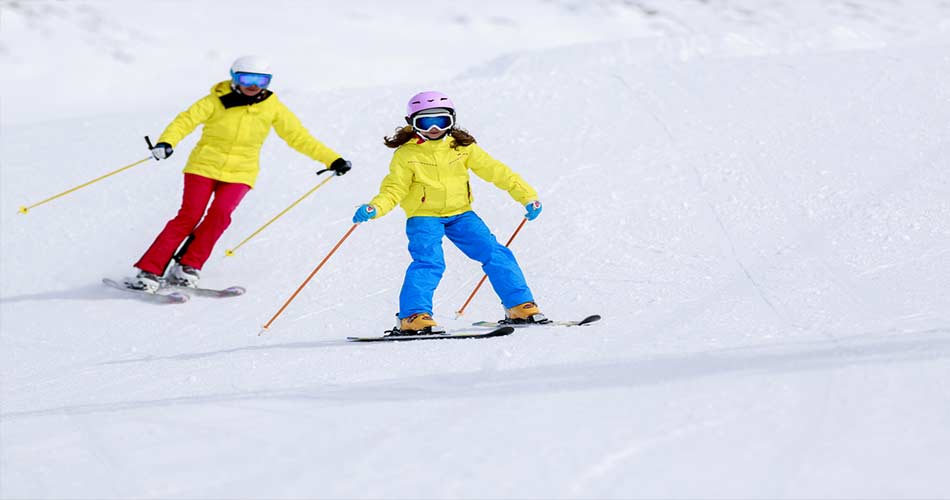 Where is Hidden Valley Resort?
Hidden Valley Resort is located in Hidden Valley, Pennsylvania, which one hour Southeast of Pittsburgh. The resort is a 2 hour drive from Hagerstown, Maryland and 3 hours to Washington, D.C. Also it is within 200 miles of Cleveland and Baltimore.
Debating if the drive is worth it? The resort is a fun drive to get out to and the scenery is worth seeing!
Does Hidden Valley Ski Resort Have Lodging?
Hidden Valley works with Seven Springs Mountain Resort to make lodging available just down the road. They have overnight stays at The Inn at Hidden Valley but can fill up quick.
If you are looking for a cheaper or pet friendly option close to Hidden Valley Ski Resort then Airbnb is the best place to check. There is a bit more flexibility than booking with Seven Springs although both are great options.
Key Takeaways: There is no on site lodging at Hidden Valley Resort in the Winter. Booking an Airbnb is the best option if planning to do more than a day trip.
Does Hidden Valley Have Night Skiing?
Hidden Valley Ski Resort has on their trails till 9:00 p.m. Night skiing at Hidden Valley is a great way to get out on the mountains while families are putting the kids to bed.
The trails thin out as people head home. Just make sure your accommodation is close by too if night skiing.
When Is the Best Time to Go to Hidden Valley Resort?
The best time to go to Hidden Valley is Monday and Tuesdays. These days are the lightest days on the slopes in terms of crowds. The resort is open 10 a.m. to 4:30 p.m. on Mondays and Tuesdays which is nice because then the evening can be use to head to the spa or a nice dinner nearby.
Does The Resort Have a Ski Shop?
The ski shop at Hidden Valley has a selection for function and fashion. They carry everything from boots, skis, helmets and clothing. The shop stocks all the best brands including Head, Salomon, Rossignol and more. If something was forgot at home or a new piece of equipment is wanted, check out the Hidden Valley Ski Shop.
Highlights of the Hidden Valley
Hidden Valley Ski Resort is often overshadowed by Seven Springs Resort but it shouldn't be pushed aside. Some of the highlights of the resort include –
26 Trails
4 lifts, 2 hand tow and 3 conveyors
110 skiable acres
2 terrain parks
Family friendly atmosphere
Snow tubing
Excellent snowsports school
Is There a Terrain Park at Hidden Valley Ski Resort?
Hidden Valley Ski Resort has two terrain parks. The Jaguar Terrain Park has small to medium features and is good for new to intermediate riders.
For even more beginner riders, the Continental Progressive Terrain Park is the place to ride. Hidden Valley is more of a resort for riders and the terrain parks aren't the main focus like at some other resorts.
Is Hidden Valley Good for Beginners?
Hidden Valley Resort has eight trails for beginners. Between their excellent snow school and it being less crowded than Seven Springs up the road, Hidden Valley makes a good spot for beginners to explore their trails. The best place to start is Rippers Run beginner's area and work your way up from there.
Does Hidden Valley Ski Resort Blow Their Own Snow?
Hidden Valley Ski Resort has snow making on 100% of their trails. They don't wait for the first Winter snow to get blowing. Once they have their base set in, the resort looks to open up from the start to mid December.
How Many Trails Does Hidden Valley Ski Resort Have?
There are 26 trails at Hidden Valley Resort with 4 main lifts servicing them. 8 trails are rated beginner and the rest are a mix of intermediate and expert.
This makes almost 70% of the mountain for more experienced riders. There is a challenge hidden on every trail that provides fun!
Does Hidden Valley Ski Resort Have Snow Tubing?
At Hidden Valley, one of the best activities to do in the winter other than skiing and snowboarding is their snowtubing. Space is limited at the snow tubing runs so be sure to arrive early.
Tickets can be bought online but they don't take reservations over the phone. The season for snow tubing runs roughly from mid December to mid March.
Is There Summer Mountain Biking at Hidden Valley Resort?
During the summer, Hidden Valley switches over to opening up their 18 hole golf course. Currently they don't offer mountain biking but golfing and weddings are popular at the resort.
Conclusion
Hidden Valley Ski Resort is tucked away just past Seven Spring Resort in Pennsylvania. They get a little bit less of a crowd since most people are up at Seven Springs. If you are looking to ride some intermediate to expert trails than Hidden Valley is a great stop to check out this winter.
Let us know if you have been to Hidden Valley in the comments below and how your last visit was.
Explore More Pennsylvania Ski Resorts