Teenagers are fickle creatures. Their chaotic masses of hormones and flip-flopping tidal waves of emotion can be exhausting. You might not always see eye-to-eye, but skiing can bring you and your teen together for an afternoon, weekend, or lifetime of shared enjoyment.
We can't guarantee that skiing will improve your teenager's chemistry grade or clear up that acne in time for school pictures. What we can promise is that these 30 birthday gifts for teen skiers will have them smiling from ear to ear this winter. Go ahead, show off those braces. 
30 Birthday Gifts for Teen Skiers
Ski Jacket
The jacket is the most visible and defining piece of any ski outfit. People use it to identify you on the mountain, and it becomes synonymous with your alpine identity. A cool, trendy jacket can excite teens about getting out on the hill, and a lame, dated coat can keep them home. 
 As with everything in the outdoor industry, jackets are becoming overwhelmingly expensive. However, a thrifty shopper can easily find staggering deals on stunning jackets by knowing when and where to shop. 
When to buy a Ski jacket
All ski gear, including jackets, can be bought at tremendous discounts during times of the year when demand for ski equipment is the lowest. Most companies will have some sort of "season-end" sale, and many items will go on heavy discount during the summer months. 
Where to buy a Ski Jacket
Online retailers like Backountry.com and Evo.com offer sale and outlet categories that allow you to buy fashionable, modern jackets at a substantial discount. 
What Brands Make "Cool" Jackets
If your teenager spends most of their time skiing in the park, brands like Quiksilver, Oakley, and Volcom will keep them looking fresh.
Brands like Arc'teryx, The North Face, Patagonia, and Helly Hansen are timeless industry standards if the teenager in your life is more of an all-mountain skier. 
If your teenager is a mountain town kid who spends equal time in the backcountry and at the resort, Flylow, Trew Gear, and Mountain Hardware are at the forefront of mountain fashion. 
Ski Pole Camera Mount
If you're getting rad and nobody knows about it, are you really getting rad? Skiing is the pinnacle of fun, but showing your friends that huge jump you hit or the crazy amount of pow you skied at Jackson Hole cranks the fun up to eleven.
There are many options for documenting skiing and boarding. Still, one of the best filming methods is with a ski pole camera mount. 
The ski pole camera mount allows you to film from various angles and easily film yourself and others. Teens can get excited about filming and posting their ski adventures, keeping them excited and engaged with the skiing world.
Ski Goggles
If you can't see, you can't ski. A good pair of goggles and proper lenses allow you to judge the snow ahead accurately, providing better skiing and less injury. There is an undeniable "cool factor" that a good pair of goggles gives you.
Your teen doesn't want to look like a jerry with those scratched-up, hand-me-down goggles from the attic.
Lenses
Different lenses allow skiers and boarders to see better in various kinds of light. For example, while a mirrored or black lens works spectacularly on a bright spring day, yellow or rose-colored lenses will be significantly more effective on overcast days. 
Strictly going on "cool factor," mirrored lenses are unequivocally at the top of the food chain. They hide the wearer's eyes and give off a dope, robocop vibe. Many goggles come equipped with interchangeable lenses.
This feature should be strongly recommended when buying goggles. A quality pair of goggles with a mirrored lens and a good, low-light lens will keep your teen skiing safe and looking fly at the resort.
What brands make "cool" goggles
Anon
Dragon
Smith
Electric
Giro
Spy
Von Zipper
Wax Kit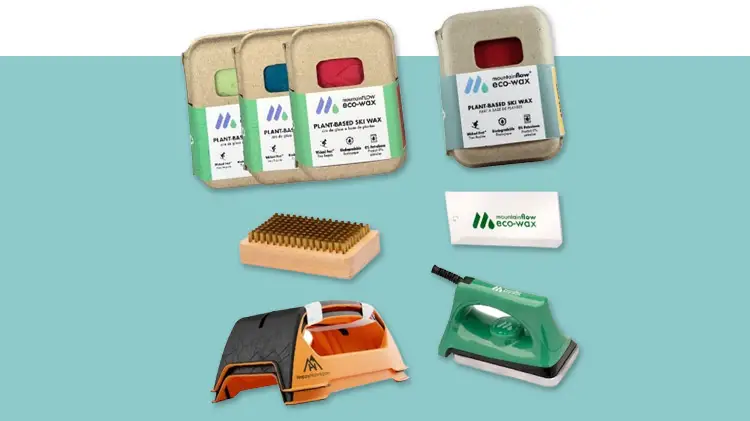 Skiing is an inherently fun and joyous activity. Trying to ski with slow, sticky skis is inherently arduous and miserable. Avoid subjecting your impressionable teen to such torture, and gift them a wax kit this birthday season.
Not only will your teenager be able to ski frictionlessly through the winter, but they will learn a valuable skill in self-reliant skiing. That should help them land a minimum wage ski shop job when they drop out of college second semester. 
New Skis
Nothing, literally nothing, will get your teenager more excited to go skiing than a new pair of skis. First pair of skis? Upgrading an experienced skier's sticks? Few gifts can rival the feeling of unwrapping a brand new pair of planks. 
Where to Buy Skis
Buying skis can be a complex and daunting task. Whether unsure about sizing, turn radius, or brands, your local ski shop is your best resource when buying a new pair of skis. 
Feel confident in your ski knowledge? Online retailers like Backountry.com and Evo.com offer sale and outlet categories, allowing you to purchase new skis at bargain prices.
Bindings
Keep in mind that skis are effectively useless without bindings. Many retailers sell skis and bindings bundled together. These bundles can be a great way to save money on getting your teen skier out onto the slopes. 
Lift Tickets
If a new pair of skis is equivalent to giving your teen a car, then lift tickets are access to the open road. Whether you're on the west coast, east coast, or smack dab in the middle of the country, there are plenty of resorts for your teen to explore.
From single day to season passes, there are a variety of options to choose from when purchasing this world-expanding gift.
Day Passes
Day passes are tickets that grant the owner access to the mountain for the day. These passes can usually be purchased online or in person at the resort. Generally sold at a premium, you can buy day passes in advance for a significant discount.
These deals are most common during the early summer months. 
Season Passes
A season pass allows you to ski for the whole season rather than just a single day. This is usually a good value for a skier or boarder living close to a mountain or going on a multi-day ski trip.
Boyne Resorts and Vail Resorts own most mid-to-large-sized ski resorts in North America. While some ski resorts offer independent season passes, you can ski most Boyne Resorts with the Ikon Pass and Vail-owned resorts with the Epic Pass.
Each of these passes offers its members season-long access to most, if not all, their respective resorts.
GoPro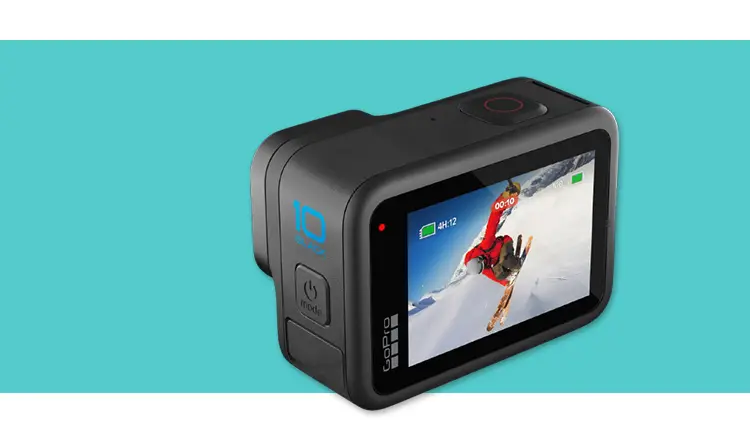 The quintessential action sports camera, no lap through the park or chest-deep powder day is genuinely successful without being documented on a GoPro. With its impact-resistant design, you can drop a GoPro off a chairlift or throw it into a locker without the risk of breaking it.
Your teen can use its intuitive editing software on a computer at home or phone in the back row of a social studies class. Its compact size makes it easy to pack into a carry-on or stuff in a pocket. With an ever-expanding catalog of accessories, you've set up a full lineup of future birthday gifts for teen skiers in your household.
Gloves
Few things will prematurely end a good ski day faster than cold fingers. Luckily for you, we currently live in the golden era of buying gloves or mittens for your teenage alpine athlete.
While top-of-the-line, brand-name gloves can cost upwards of $200, lower-end handwear for skiing and boarding can cost between a modest $20 and a meager $30. Traditionally a workwear brand, Kinco gloves, and mittens are built tough and made to last.
Don't miss your opportunity to buy these birthday gifts for teen skiers, all for less than a tank of gas!
Balaclava
The balaclava may be the most overlooked piece of gear in a skier's outerwear ensemble. In days of yesteryear, the balaclava was more of a thick, fuzzy neckwarmer. It was too warm and became wet from the condensation of your breath.
To make matters worse, it did not fit or function properly with a helmet. Today, advances in technology, design, and materials have seen the balaclava evolve from its origins. The balaclava is known today as a sleek, moisture-wicking necessity for ski adventures.
Modern balaclavas, especially in all black, give skiers the appearance of a ninja. Skiers take on a vaguely extraterrestrial appearance when the balaclava is paired with mirror lensed goggles and a helmet. This style has been adopted by park skiers and has progressively taken hold throughout ski culture.
Balaclavas make excellent birthday gifts for teen skiers.
Lessons
Skiing can open the door to adventure, inspire confidence and instill a profound love for the outdoors. However, one must first learn how to ski to get to that point. 
As a young person, learning to ski can be a daunting task. As skiing becomes more expensive and exclusive, it becomes harder for young people to afford. A teenager with a summer job will be hard-pressed to scratch together the funds for a ski vacation.
Providing lessons as birthday gifts for teen skiers can help reduce the financial burden and catapult them from Netflix-obsessed screen junkies to healthy, passionate outdoors people. 
Beanie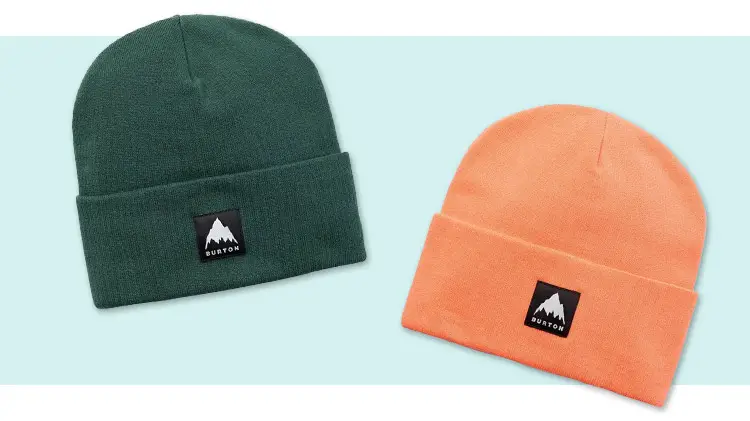 Most people wear helmets skiing these days, but that doesn't mean that the beanie has become passe. A timeless piece of mountain fashion, the beanie has always been a staple of post-activity outerwear for skiers. A great, gender-neutral birthday gift for teens, beanies keep long hair in place and shaved heads warm.
With various colors and styles, beanies pair well with almost any outfit. Get a beanie from a famous outdoor brand or your teen's favorite mountain. Most resorts have fantastic, high-quality, branded beanies.   
Phoozy
How often have you gone to pull your phone out on the chairlift only to find it dead, the life sucked out of it by the frigid cold? Our phones have become necessary whether for music, meeting up with friends and family, or contacting help in an emergency.
That's where the Phoozy comes in. By encasing your phone in an insulated sleeve, the Phoozy can extend the life of your phone's battery. Available in various colors and styles, the Phoozy is also a fun way to accessorize while serving a practical purpose.
Don't let your teenager get stranded with a dead phone. Keep them connected at the resort with the Phoozy.
Headphones
Whether listening to an audiobook on the lift or flowing down the mountain to some smooth swinging reggae, headphones make perfect birthday gifts for teen skiers. In the past, corded headphones made skiing with music clunky.
These days, with the advent of wireless Bluetooth headphones, skiing with music has never been easier. 
While larger, traditional-style headphones might offer better sound quality, the slim design of an "earbud" is superior for skiing. Able to fit comfortably underneath the earflap of a ski helmet, Bluetooth-enabled earbud headphones allow users to answer the phone without missing a beat.
Your teenager will never have an excuse to miss a call from you on the mountain. 
Here are some examples of "earbud" style Bluetooth headphones:
Boot Bag
Nothing looks less cool than stumbling across the ski resort parking lot, arms piled high with ski gear, a trail of socks and gloves behind, ski boots precariously dangling from an elbow. Solve this problem for your teen skier with a boot bag. 
With enough room for boots, socks, gloves, goggles, etc., a boot bag allows your teen to transport ski gear efficiently. Gone will be the days of accidentally leaving goggles on the kitchen counter or gloves at the resort.
Long forgotten will be the nightmarish memory of haphazardly dangling boots colliding with elbows and knee caps on the long, icy walk across the parking lot. Blizzard conditions at the resort? Don't want your boots to fill up with snow as you traverse to the lodge?
Not a problem with a boot bag. The necessity of a boot bag never goes out of style and will be a gift that continues to give to the lifelong skier well beyond their teenage years. 
Helmet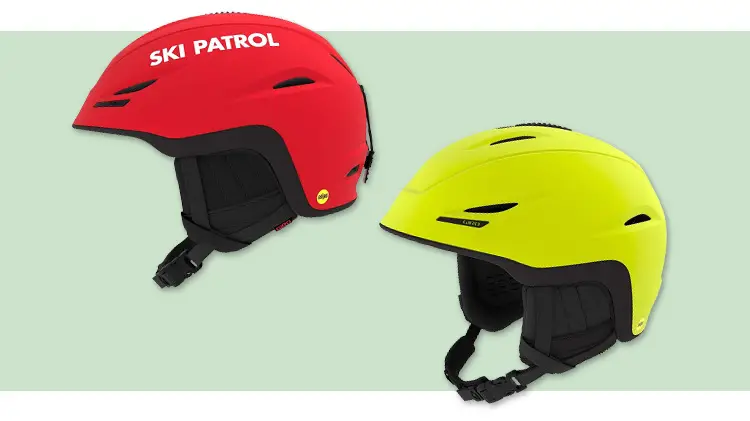 With all of the new studies and information about concussions, CTE, and brain damage coming out these days, you're more aware of the health and safety of your teenager's brain than ever before. Besides, they can barely remember to turn on the dishwasher.
Can you even imagine what they would be like with a little brain damage? 
These days, it's rare to see somebody skiing without a helmet. Modern ski helmets are comfortable, warm, and, most importantly, safe. Teenagers will do crazy things out on the hill; while that's a guarantee, brain damage doesn't have to be.
Protect your teen's brain and future scholarship to Harvard with one of the most practical birthday gifts for teen skiers. Get them a helmet.
"Cool" Helmet Brands
Ski Lock
Skis are expensive. Combined with a pair of bindings, you've got nearly $1,000 of product on top of your car. Thieves, hoodlums, and other miscreants know that too. Your teenager might not always be the most attentive to their costly cargo.
Whether they're running into the store to grab a soda or following their new girlfriend around in the resort cafeteria, those skis are not always being monitored. For a mere $20 you can provide your teen with the gift of keeping their skis safe and sound with a ski lock.
Hydration Pack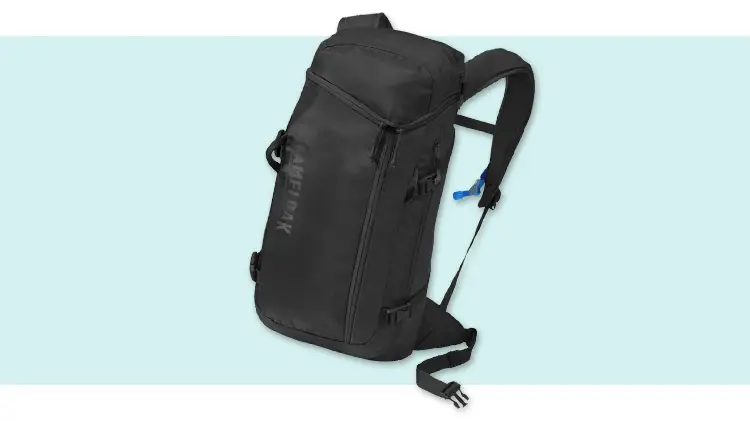 The human body is up to 60% water. Help the teenager in your life keep that percentage up with a hydration pack.
Hydration packs make great birthday gifts for teen skiers. Get a larger pack with room to stash extra layers and snacks, or keep it slim with just the essentials. You can also use these versatile packs for hiking, biking, running, disc golf, or any other fun outdoor activity.
Once they turn 21, the pack will likely serve as a useful tailgating tool, but until then, help your teen stay hydrated on the mountain, trail, or wherever the road takes them.
Wool Ski Socks
Sometimes the best birthday gifts for teen skiers are those they would never buy for themselves. As adults, we know the value of a good pair of socks. But teenagers? A good pair of wool ski socks will help to keep feet warm and dry all day long, which, in turn, will help to keep your teen skier out on the mountain longer.
Merino wool has become the gold standard in the ski sock world, and a variety of options exist on the market today. Your son, daughter, niece, or nephew will not want to spend their "hard-earned" lawn mowing money on a pair of socks, they'd probably rather buy video games and snacks.
Get your teen something they didn't even know they wanted but will be happy to have. 
Ski Boots
Ski boots are often referred to as "the most important piece of ski equipment." A good pair of boots can transform a bad pair of skis. On the other hand, a nice pair of skis can't fix uncomfortable boots.
Although teenagers can withstand an astounding amount of discomfort, an uncomfortable pair of ski boots can turn a weekend of pleasure into a chasm of agony and despair. 
Getting a pair of ski boots that fit properly is a highly detailed and nuanced process. Because ski boots are made of hard plastic rather than the canvas or mesh of a typical sneaker, there is significantly less room for error.
Most ski shops will have a licensed boot fitter who can aid in this process. Therefore, a proper boot fitting should be part of the birthday present.  
Ski Poles
Poles serve several extremely practical purposes in the sport of skiing. 
You use poles to initiate your turn.
They aid in keeping the skier balanced.
When on flat terrain, poles can help to propel a skier.
They are good for whacking your friend.
Although they are important tools in a skier's repertoire, you could feasibly replace them with any long, stick-like object. That said, no teenager is excited about using Mom's old race poles from the '70s or Dad's cross country poles.
For their birthday, get the teenager in your life some cool poles. There are a handful of fun options out on the market today.
Ski Pants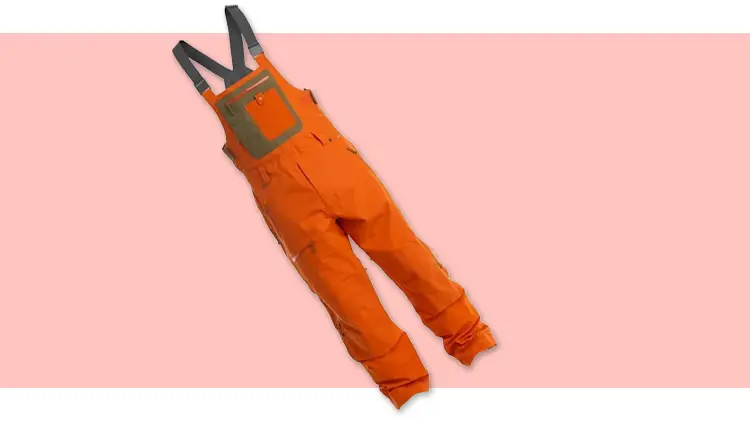 There comes a time in every young skier's life when they must cast aside Mom's old ski pants and claim a pair for their very own. When purchasing a new pair of ski pants as birthday gifts for teen skiers, there are a few aspects to consider.
Pants or Bibs?
Ski pants are separated into two basic styles; pants and bibs. Bibs are essentially overalls. They have suspenders that go up and over the shoulders and usually have a chest area with pockets. Bibs were created to keep snow out of your pants when skiing absurdly deep powder.
Sadly, most of us don't typically ski pow that deep, so while bibs are considered "cooler" than normal ski pants, they aren't necessary. 
Normal ski pants are pretty self-explanatory. Pants are pants. While perhaps not as fashionable in the lodge or spring skiing without a jacket, the substantially lower price tag and universal functionality make normal ski pants the industry standard. 
Insulated or Uninsulated?
If your teenager skis exclusively at the resort in the grips of winter, then a good pair of insulated ski pants is a safe bet. However, if they do any skiing in the sunny spring months or dabble in any backcountry skiing adventures, uninsulated is the way to go.
Uninsulated pants can be paired with a good, warm base layer when it's cold and a normal base layer when it's hot, making them a much more versatile product.
"Cool" Brands for Ski Pants
Avalanche Gear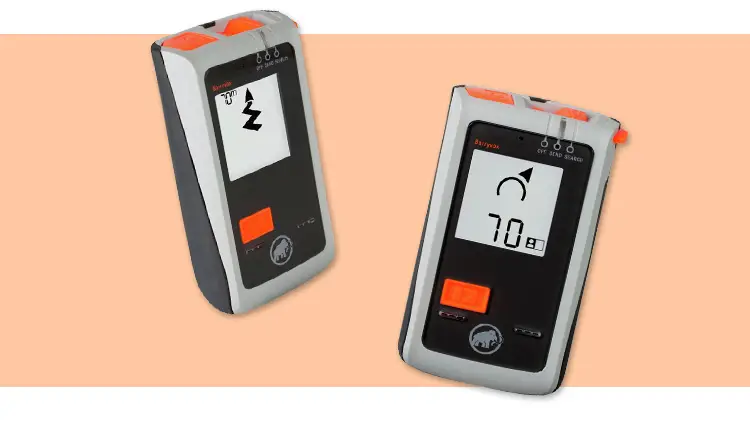 With backcountry skiing skyrocketing in popularity over the last several years, your teen skier has likely felt the urge to get out and explore. The mountains are a beautiful but dangerous place. Help your teen stay safe on their adventures with the gift of avalanche gear.
AIARE 1 Courses
The most important tool in any backcountry skier's toolbelt is knowledge. If your teenager is interested in getting out into the backcountry, an AIARE 1 course is the best gift that money can buy. Commonly referred to as an "Avy 1" course, the AIARE 1 is a three-day course that provides the foundations for traveling in avalanche terrain.
With classes in various locations every year, these classes are the ultimate first step in anybody's journey into uncontrolled mountains. 
Wilderness First Responder Courses
Often referred to as a "WFR" or "woofer," wilderness first responder courses are invaluable under your belt whether you are a backcountry skier, white water rafter, hiker, or any sort of backcountry recreator.
With locations across the country throughout the year, this gift can prepare your teen for emergencies in the wilderness. It can also equip them with a baseline pre-requisite that many guiding outfits and outdoor companies require for employment. 
PBS (Probe, Beacon, Shovel)
The essential tools for backcountry travel, the shovel, beacon, and probe, allow you to save and be saved by your backcountry partners when disaster strikes. These tools are often sold as a convenient package deal that are ideal birthday gifts for teen skiers. 
Impact Shorts
A great birthday gift for teen skiers and even better for teen boarders. Impact shorts are spandex shorts with strategically placed padding, helping to reduce or eliminate bruised hips and tailbones.
Whether your teen skier is just learning or trying to take their skills to the next level, a pair of impact shorts can make the process much less painful and considerably more enjoyable. 
Trail Snacks
If your teen alpine enthusiast still lives at home, you know the voracity with which they consume food. You're lucky they haven't started eating the paint off the walls! If your teen is away from home and out skiing in the world, you can be certain that they are subsisting on gas station hot dogs and the cheapest food from the resort cafeteria.
Don't let your teenager waste away. Give them the gift of sustenance out on the trail. There is no better feeling than riding up the chairlift, reaching into your pocket, and pulling out a delicious snack. With the glory of the internet, sending your ravenous teen a hearty supply of trail snacks has never been easier.
Walkie Talkie
Many ski resorts have shaky cell phone reception, plus it can be difficult to hear the ring of a phone call or the vibration of a text message with your phone buried deep within your jacket. With their unbeatable reliability, walkie-talkies, or two-way radios, have been an essential piece of equipment for ski patrol and other mountain employees for decades.
Give your teen the ability to let you know that they're taking one more run, will be late for lunch, or are hurt and need help.
Resort Food Voucher
It's no secret that food at a ski resort is expensive. Although teens' growing bodies require nutrients on the hill, it will be difficult to afford the $30 cheeseburger with the meager funds they have stashed away from their summer lawnmowing.
Help your teenager out and get them a voucher or gift card for some food at the resort. 
Quick Wax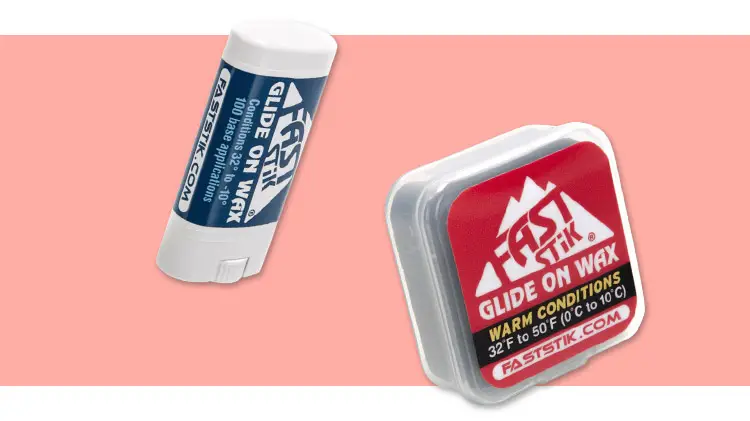 We live in a fast-paced world. Today, information travels at the speed of light, electric cars go 0-60 in 2 seconds, and grocery store shelves are overflowing with instant coffee. Finding time to iron-on traditional ski wax can be rare in this modern world, especially for your teen.
Between calculus homework and basketball practice, they barely have time to stuff a pizza bagel into their mouth, let alone wax their skis. This is where quick wax comes in. A great birthday gift for teen skiers, quick wax allows your teen all the benefits of fast, smooth gliding skis without the hassle of traditional iron-on waxes.
Skiing should be fast, help the teenager in your life keep it that way. 
Sunglasses
Sunglasses are cool. Always have been, always will be. Even though your teenager may be covered in acne and their voice cracks more often than a $2 pane of glass, they still want to be cool. For their birthday this year, help them out with a rad new pair of shades. 
Does your teenager have a mullet and a peach fuzz mustache? Give them a pair of Pit Vipers to transform them into the raddest skier on the mountain and the life of the party off of it. Is your teen a sleek, well-oiled, high-performance speed machine?
Get them some specs that help shave seconds off their fastest time. No matter the style, sunglasses are a timeless birthday gift for teen skiers. 
Flannel Shirt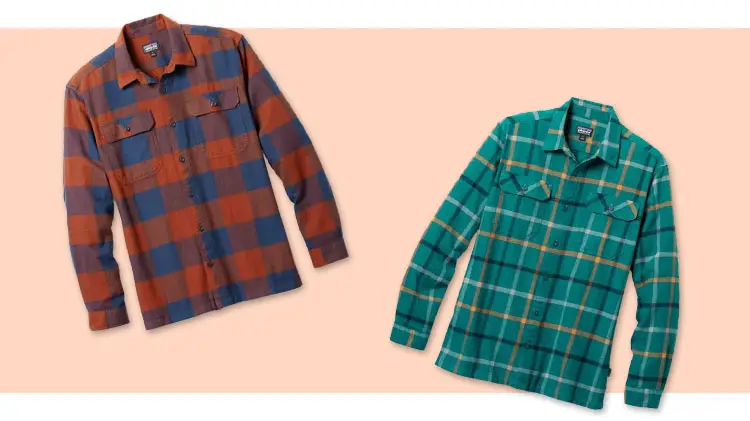 If a beanie is the number one classic piece of mountain town apparel, the flannel shirt is a very close second. An ageless piece of fashion, a good flannel shirt can last your teen a literal lifetime. Nobody wants to drive home from the mountain in a sweaty t-shirt or baselayer.
Keep a flannel in the truck and throw that baby on for the ride home. Hot date? No problem, the flannel shirt is a rugged yet classy piece of apparel for men, women, and everyone in between. You can't go wrong buying a flannel shirt for your teen's birthday. 
Travel Bag
If your teenager is fortunate enough to travel to ski, then some bags will be essential. A duffel bag for clothes and ski gear will be a vital piece of travel equipment, whether thrown in the bed of a truck, the backseat of a car, or as a piece of checked luggage.
Airlines require skis to be packed in a bag or case. A soft padded bag is an excellent choice for traveling, while a hard case guarantees skis and bindings arrive unscathed at their destination. 
Final Thoughts on 30 Birthday Gifts for Teen Skiers
Although they might be eating so much that your mortgage seems expensive, backed your car into the basketball hoop, and skipped 3rd period PE, your teenager will come around eventually.
Take this moment in time to help them form a strong relationship with nature and a solid bond with you by providing them the opportunity to either begin or continue skiing. These 30 birthday gifts for teen skiers will help transform your teenager's casual relationship with skiing into a lifelong sport.