Updated August 9, 2023 by Brianna Lee. This post may contain affiliate links at no extra cost to you. We'll be to use any commission on overpriced ski resort food.
Whether you're a first-time skier, snowboarder or a seasoned pro, you need to wax your skis or snowboard. Newer skiers and boarders often choose to go with a shop to wax their skis or board. Luckily it is easier than they think. With a ski and snowboard tuning and wax kit, anyone can was their own skis or board.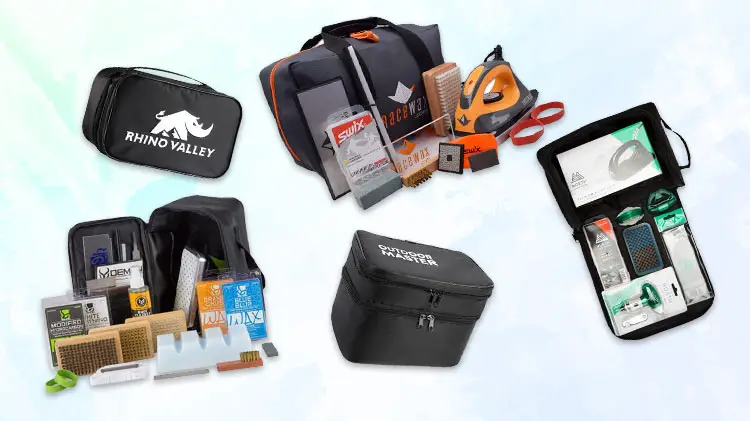 Should You Get a Ski Wax Kit?
A ski wax kit is a great investment for any skier or boarder. Not only is home tuning easy, but it also saves money in the long run. Ski waxing is an important part of keeping your skis or board in top condition, and a ski wax kit gives you everything you need to do it yourself.
If you're new to skiing, you might be wondering if a wax kit is worth the investment. I can't stress enough if you have the space. A ski wax kit will allow you to keep your skis in top condition, and it's easy to do at home.
You'll save money in the long run by not having to pay for professional tune-ups, and you can be sure that your skis are always ready for the best powder or groomers.
How Often Should You be Waxing
Waxing your skis or snowboard is one of the most important things you can do to keep them running smoothly. But how often should you be waxing? That all depends on how often you ride.
If you're an avid rider, hitting the slopes several times a week, then you should be waxing your skis or board every 3 to 5 days. This will keep them properly lubricated and help prevent rust, corrosion and keep them fast.
If you're more of a sparse rider, only hitting the slopes a few times a season, then you can get away with waxing less often. Every 7 to 10 days should suffice. But even if you don't ride very often, it's still important to at least give your skis or board a good wax at the beginning of the season and even say at the end.
Read More:
How Do You Know if Your Skis Need to be Waxed [Visual Hints]
How to Wax a Snowboard at Home (Step by Step & Video)
Is it Cheaper to Wax at Home?
With hot waxes costing $20-$30 at a resort or shop, you can wax it for a fraction of the price at home. Once you have the gear, you can wax a board for a couple of bucks a wax or less. A bar of wax can last for quite a few boards plus you can pick the wax being used.
What Are Some of the Best Ski and Snowboard Tune and Wax Kits
There are a lot of options when it comes to ski and snowboard tune and wax kits. No matter what kind of kit you're looking for, there are a few things to keep in mind.
First, consider what kind of skiing or snowboarding you'll be doing. If you're mostly riding on groomed trails, you'll need a different type of wax than if you're racing. Second, think about how often you'll be using your equipment. That will give you an idea of how worth it is to get a wax and tune kit at home.
Now let's look at 5 options for tuning and waxing.
Demon Charger Ski and Snowboard Tuning Kit
The Demon Charger Ski and Snowboard Tuning Kit, has everything you need to keep your skis and snowboards in top condition. There are tons of tools included, as well as lots of wax. With this kit, you'll be able to tune your skis and snowboards quickly and easily.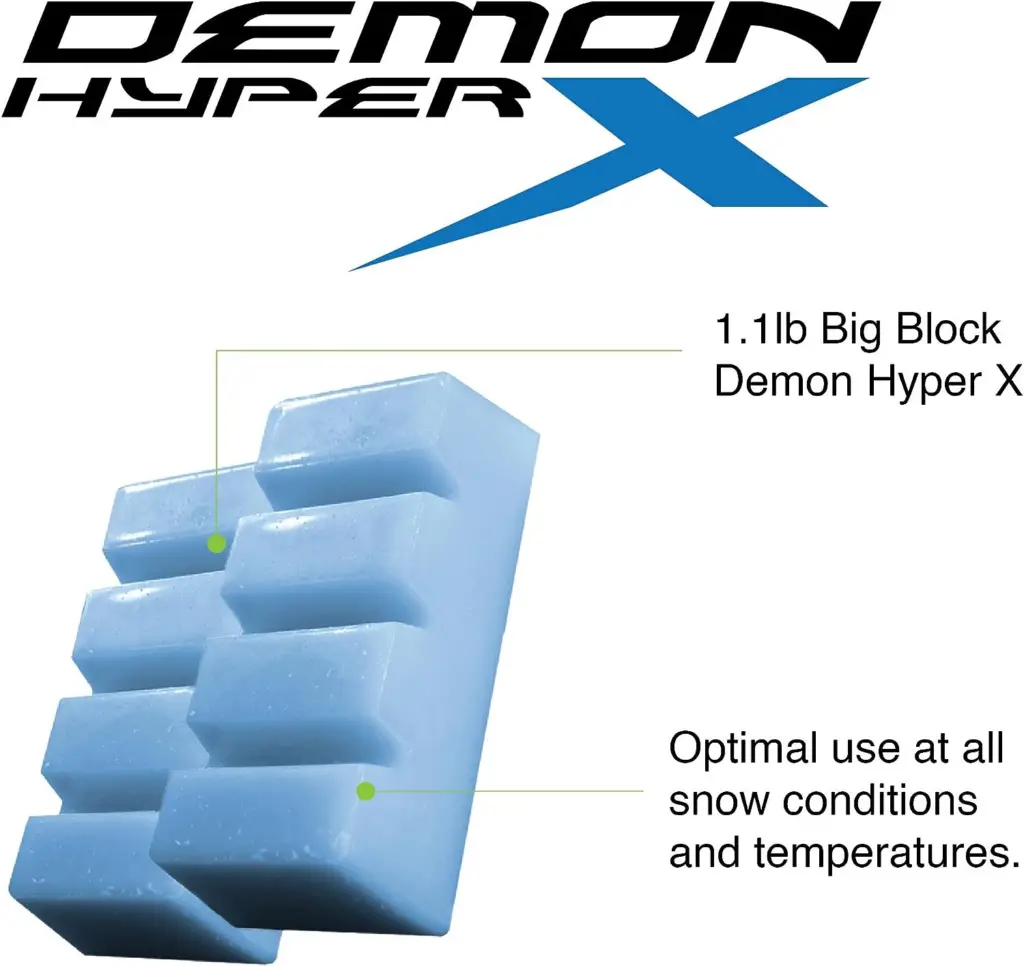 RaceWax Diamond Ski and Snowboard Tuning Kit with Wax
A good ski or snowboard tune can make all the difference on the slopes. The RaceWax Diamond Ski and Snowboard Tuning Kit comes with everything you need to get your gear in top condition for a fast, efficient ride.
The kit includes a high-quality iron, race-grade waxes, and all the necessary tools to make your skis or snowboard faster and more responsive. With this complete tuning kit, you can give your gear the competitive edge it needs to perform at its best.
Swix North Mass Transit
Swix North Mass Transit has all the essentials. They are a well-known name in the industry and have a reputation for being reliable. Whether you need to wax a Burton board or pair of HEAD skis, the Swix North Mass Transit kit will get the job done.
Read More:
How to Tell if a Snowboard Needs Wax: [Signs to Look For]
Delaminating Skis: How to Prevent It & Keep Your Skis New
Rhino Valley Waxing Kit
The Rhino Valley Waxing Kit is a good set of brushes that will help you get the job done right. This solid kit comes with everything you need to get started, and it's perfect for the casual skier. With this handy kit, you'll be able to keep your ski equipment in top condition – no matter what the conditions are like on the slopes.
Outdoor Master Ski and Snowboard Waxing Kit
An outdoor master ski and snowboard waxing kit is a great option for those who are looking for a complete waxing solution that is on the cheaper end. This particular kit comes with everything you need to get the job done, including an edge tuner, P-Tex candle, file guide, and scraper.
While it doesn't come with a name brand, it does have all the components necessary to get your skis or snowboard in tip-top shape for hitting the slopes.
Make it The Winter for a Waxing Kit
Maybe you haven't taken riding seriously in the past or maybe you have. Getting a home waxing kit means you are more serious than ever. Not only is it an enjoyable process to wax your own ski or board, but it also saves money in the long run. Make this the winter your start waxing your own gear!